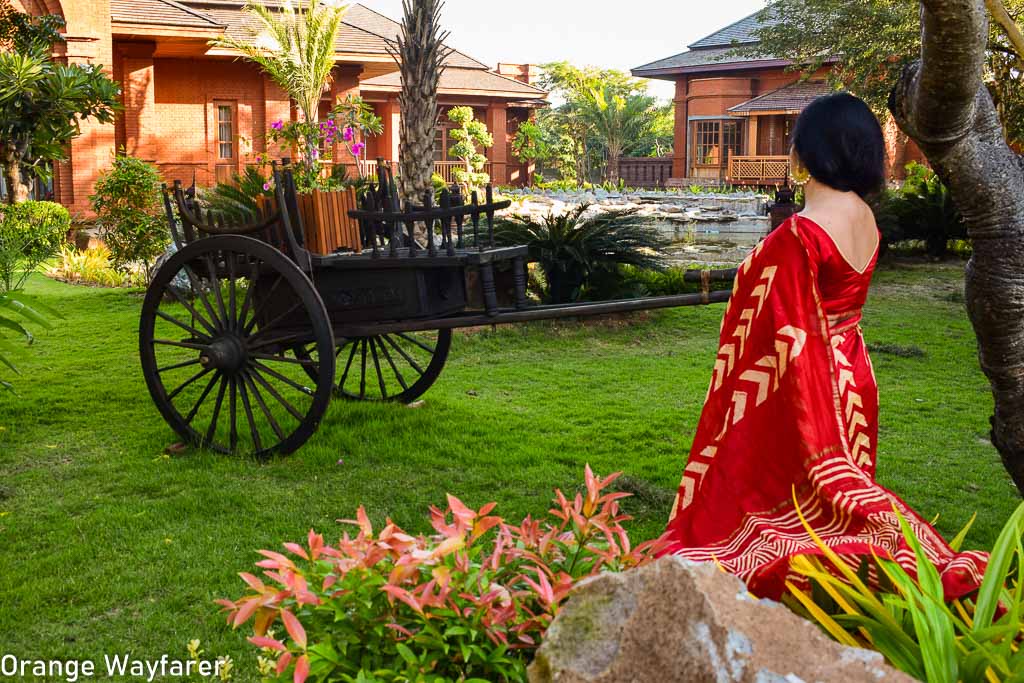 I borrowed this red Bapta silk from my mother's wardrobe. I think she got it from Aboron boutique in Kolkata.
This is a silk saree. The finish is similar to a raw silk saree. The colour is striking red with bold geometric patterns in pale yellow. The price hovers somewhere around INR 4000.
This saree is now almost 5 years old. Later, I wore it in Thailand too, because the color red stood out distinctly on top of the Mahanakhom skywalk!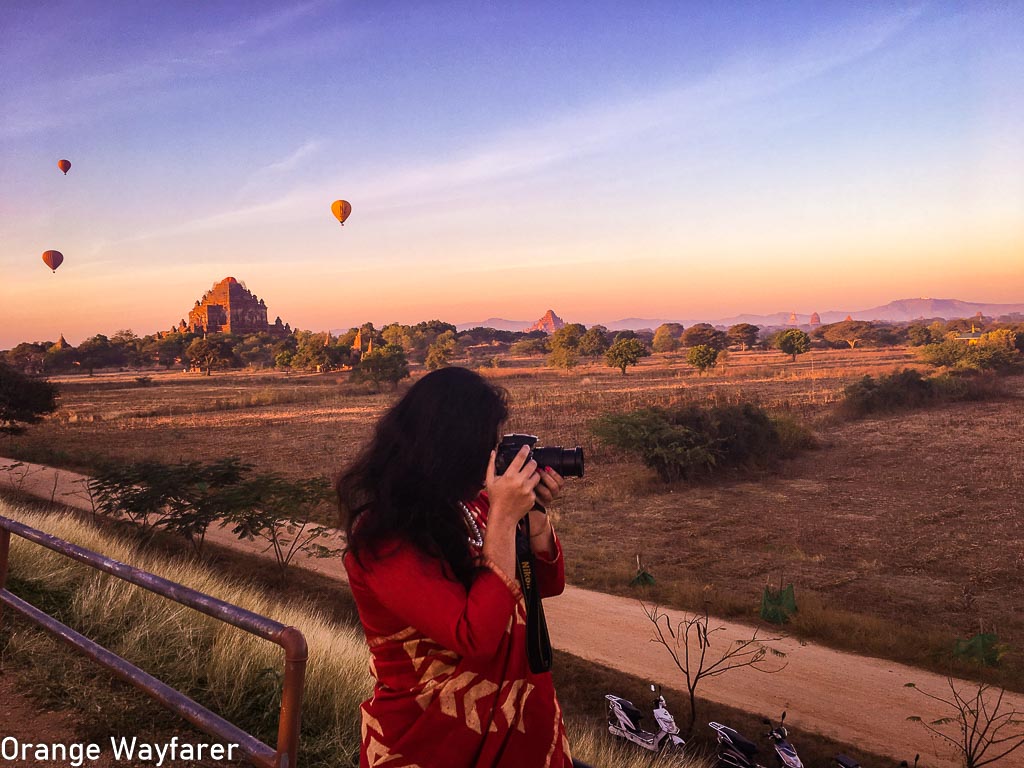 In front of a Buddhist temple in Bagan, Myanmar: a UNESCO World Heritage site now, a tentative one back then.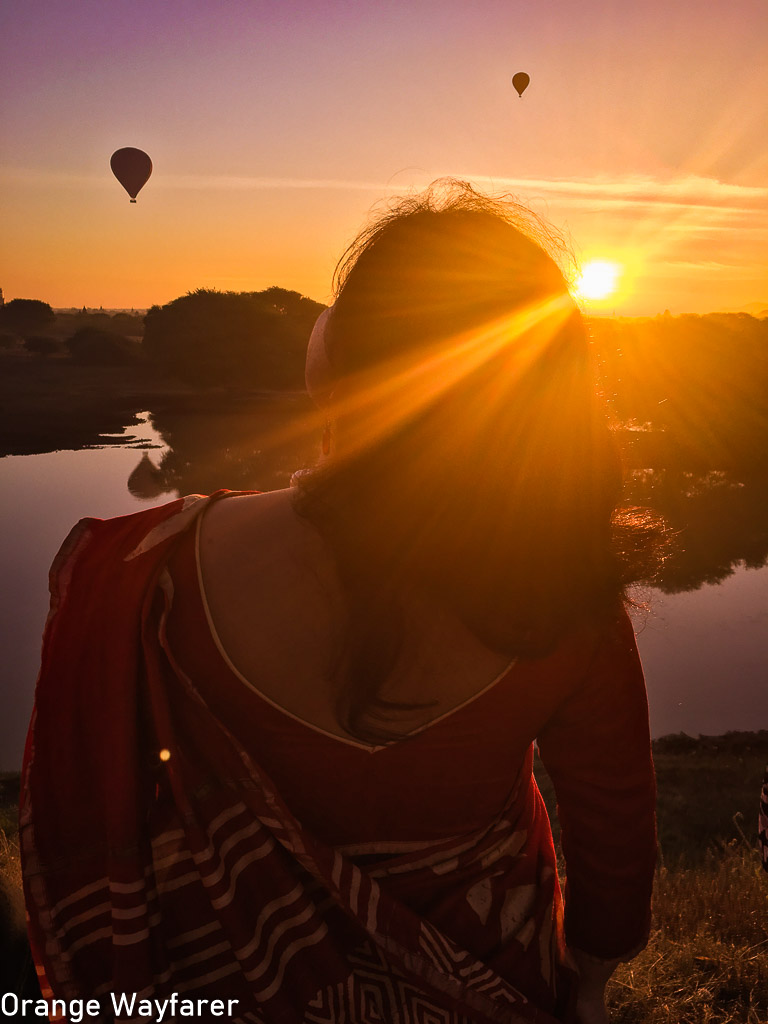 The first ray of the sun! The day was washed and how!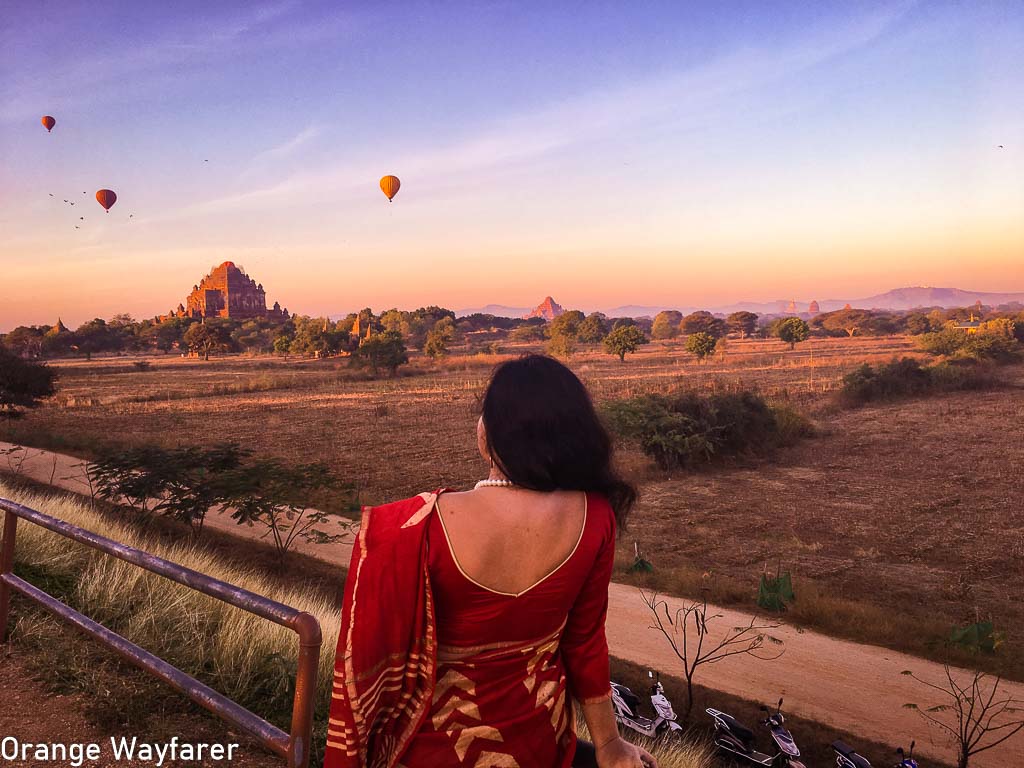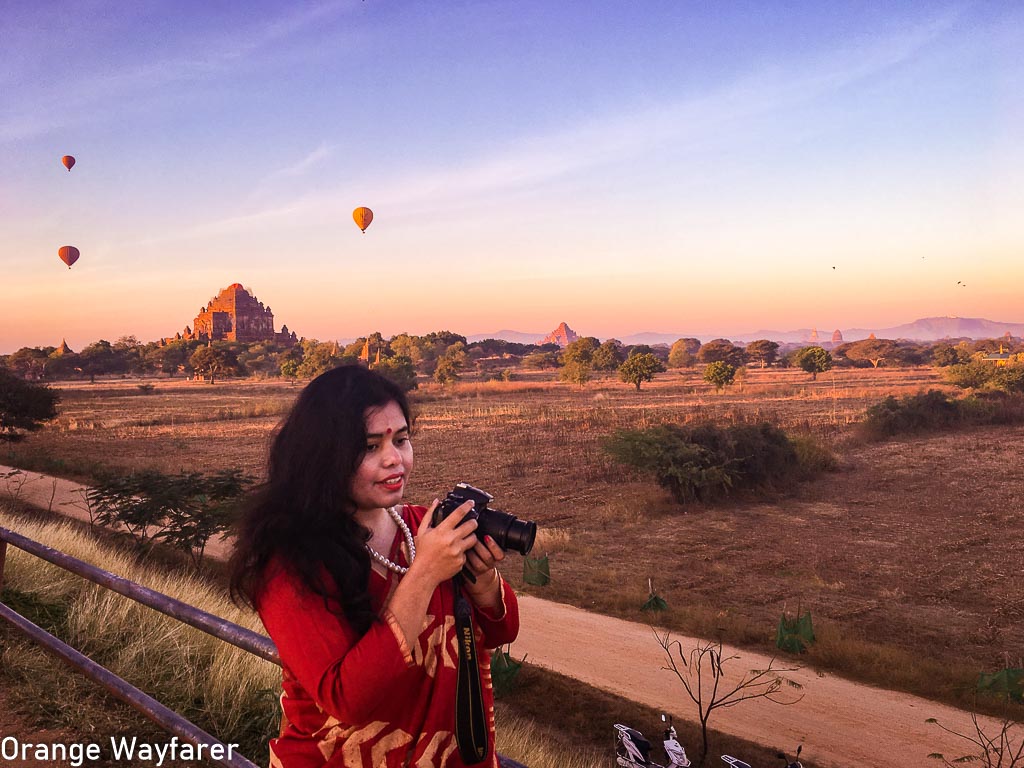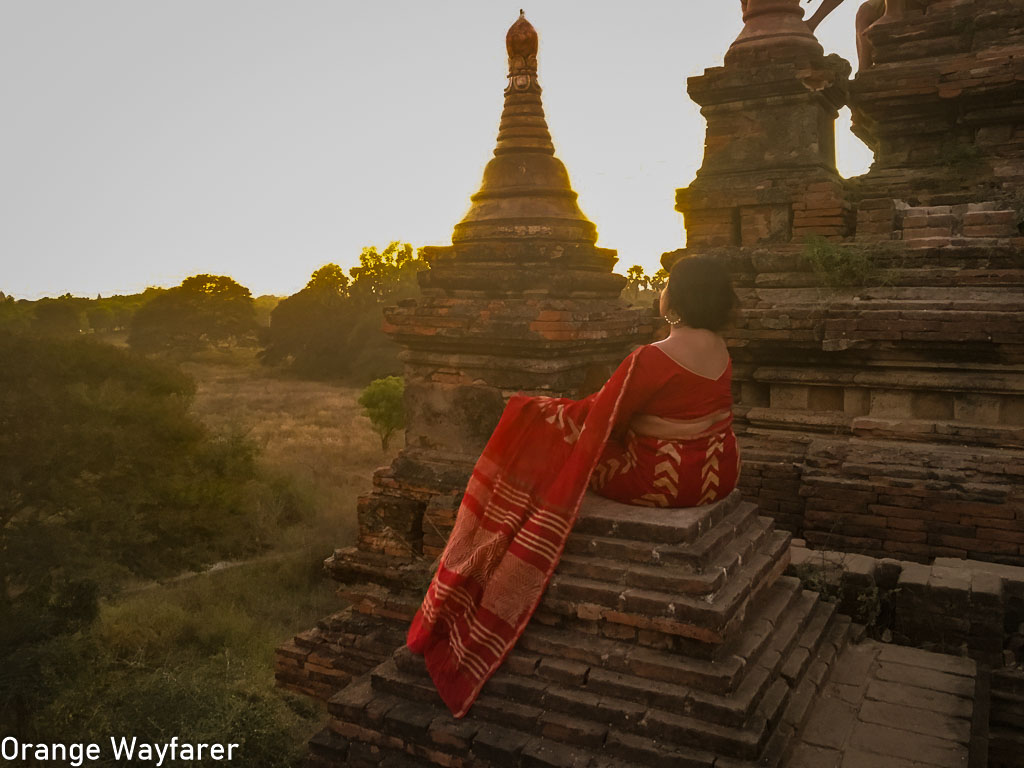 Climbing atop one such temple to witness a sunset was a thing in Bagan back then. Albeit, it has changed now with more responsible travel writing.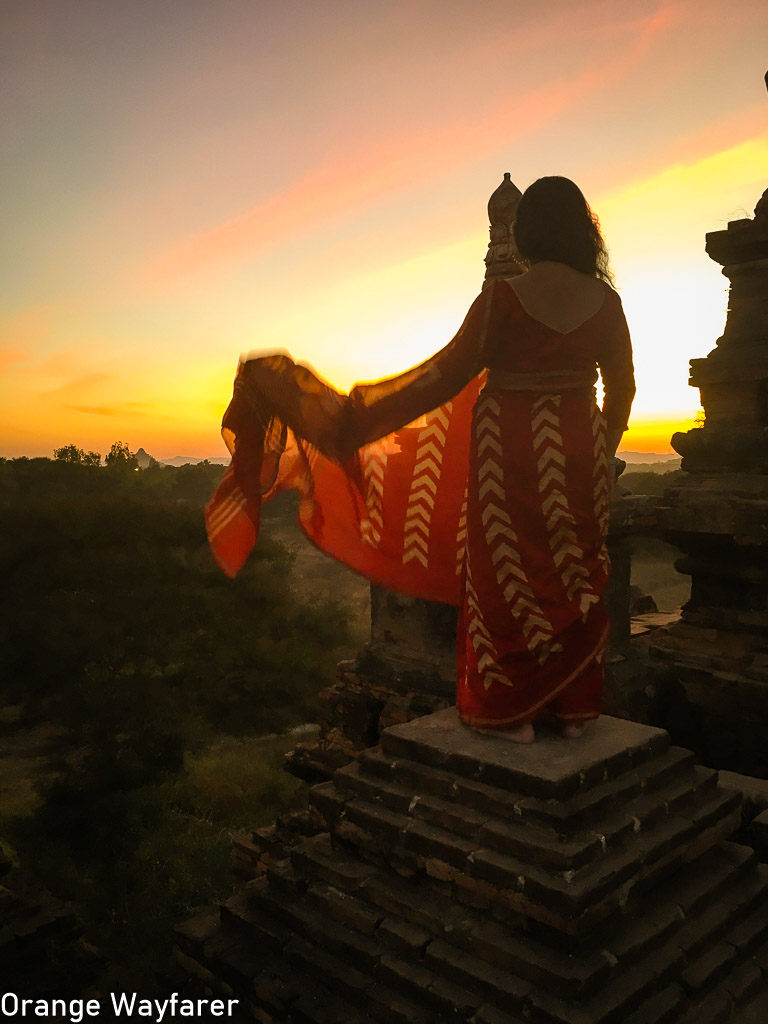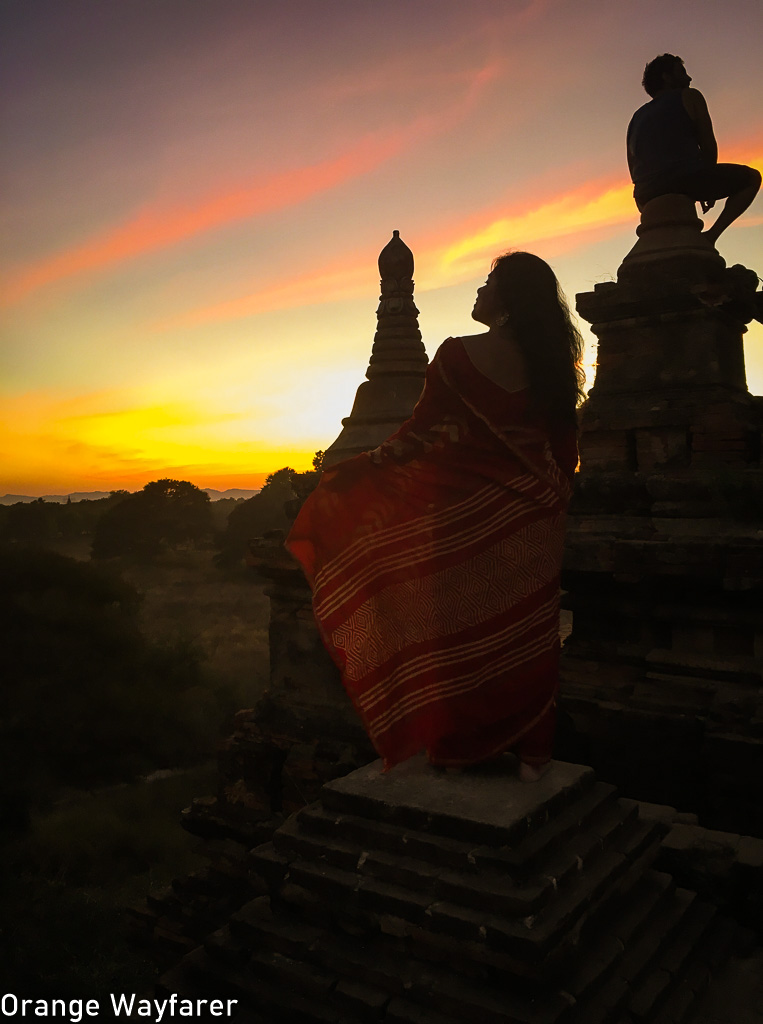 I could have photoshopped the man out of this picture who is sitting atop the temple peak. It is a rather easy process. But I let it be because, 1, it clearly shows why you should not try to get on the top of the crumbling temple tops of Bagan and 2. It is such a striking opposition to the Instagram aesthetics that our world has become very used to!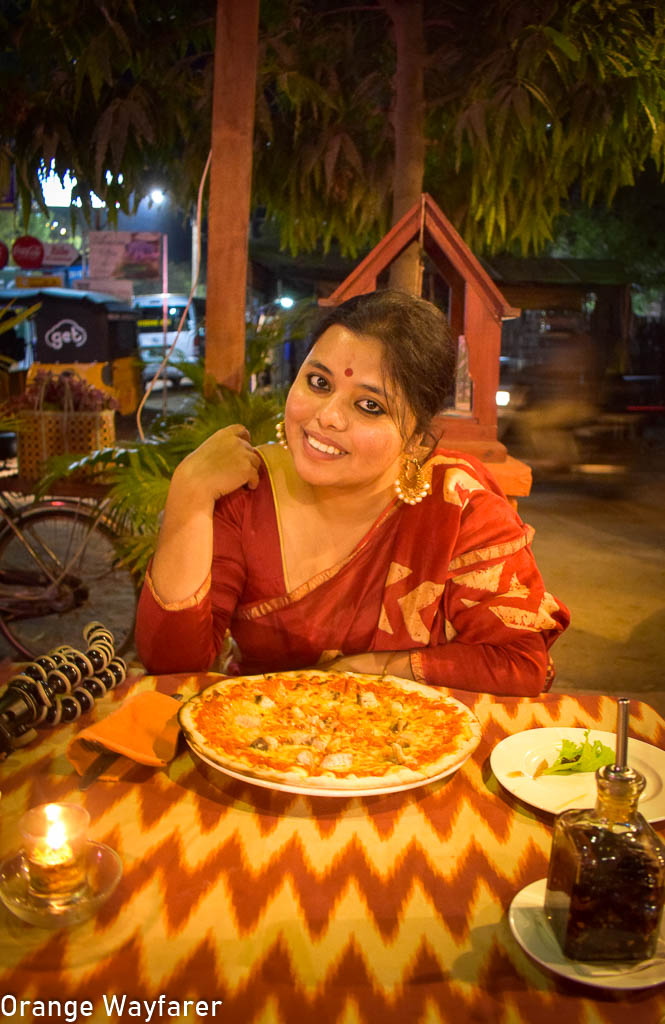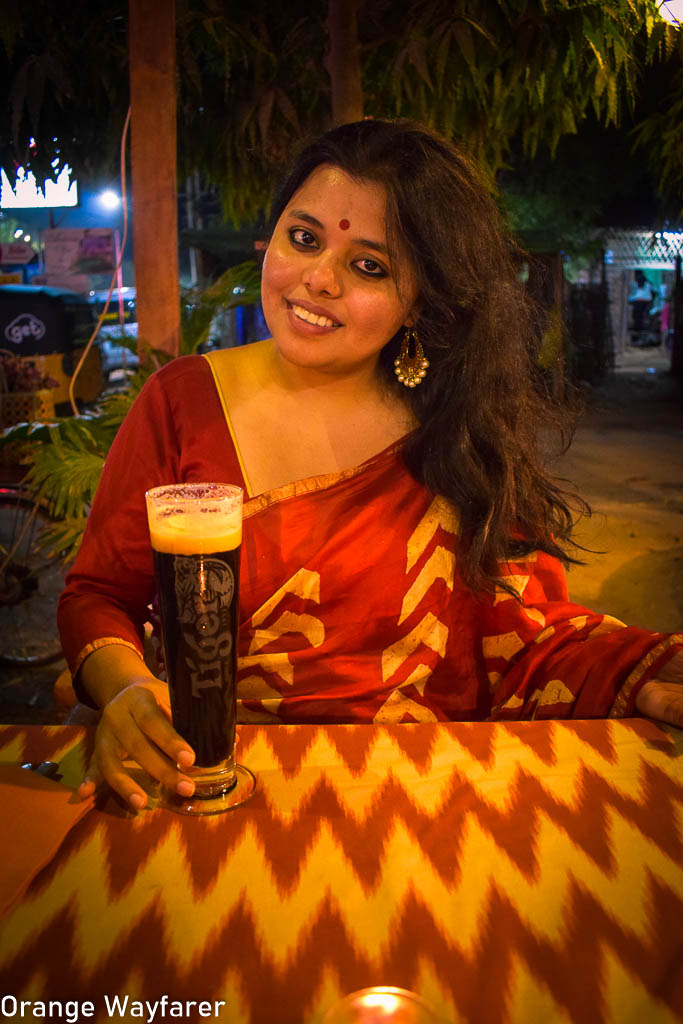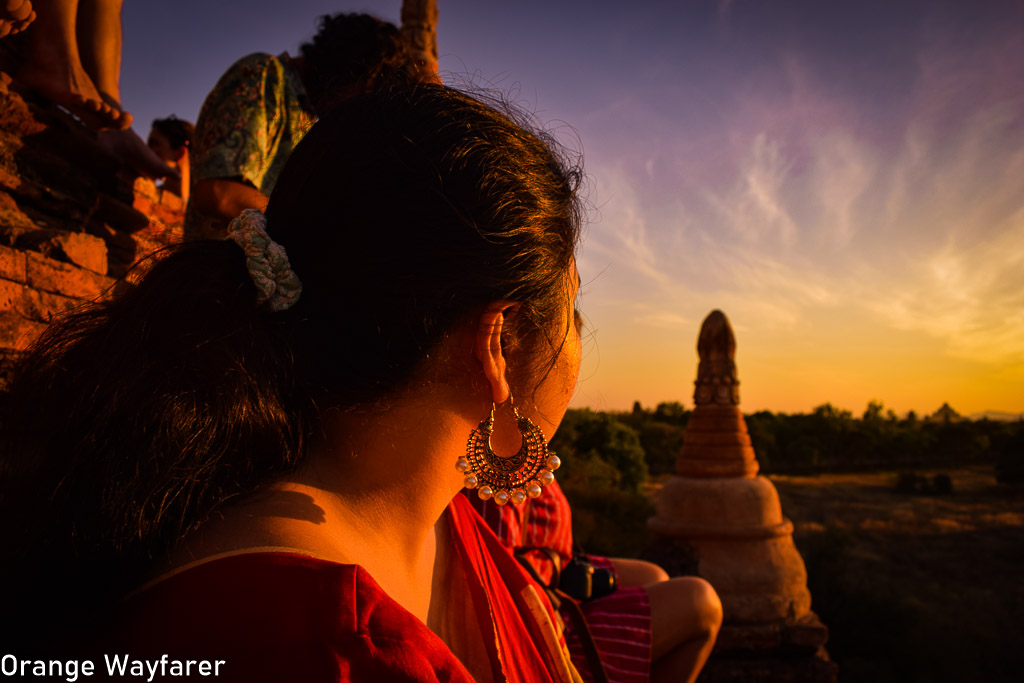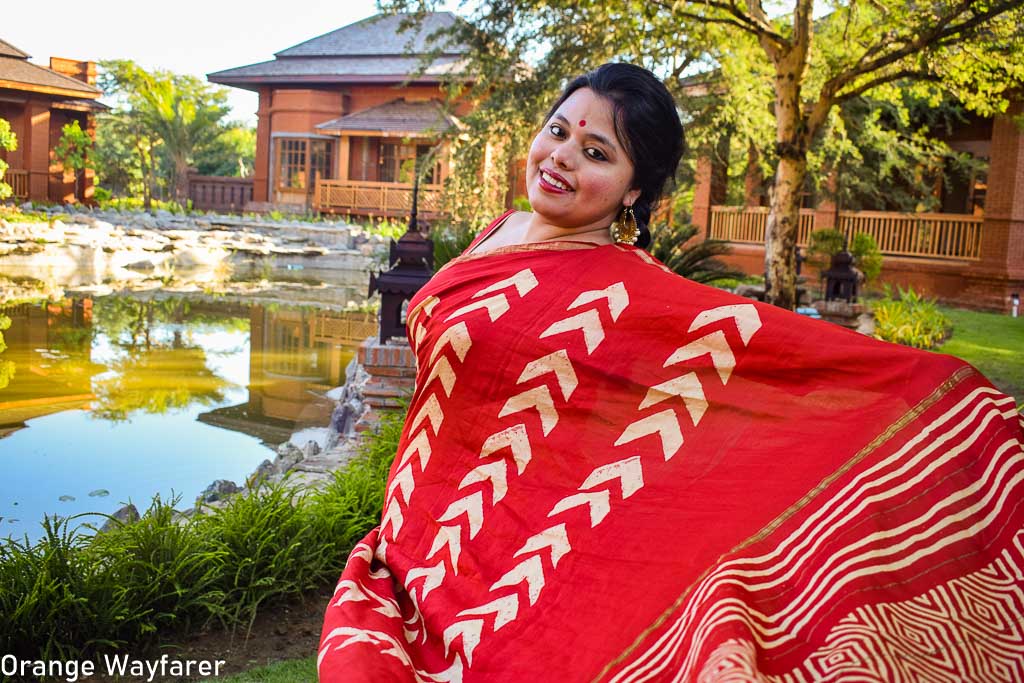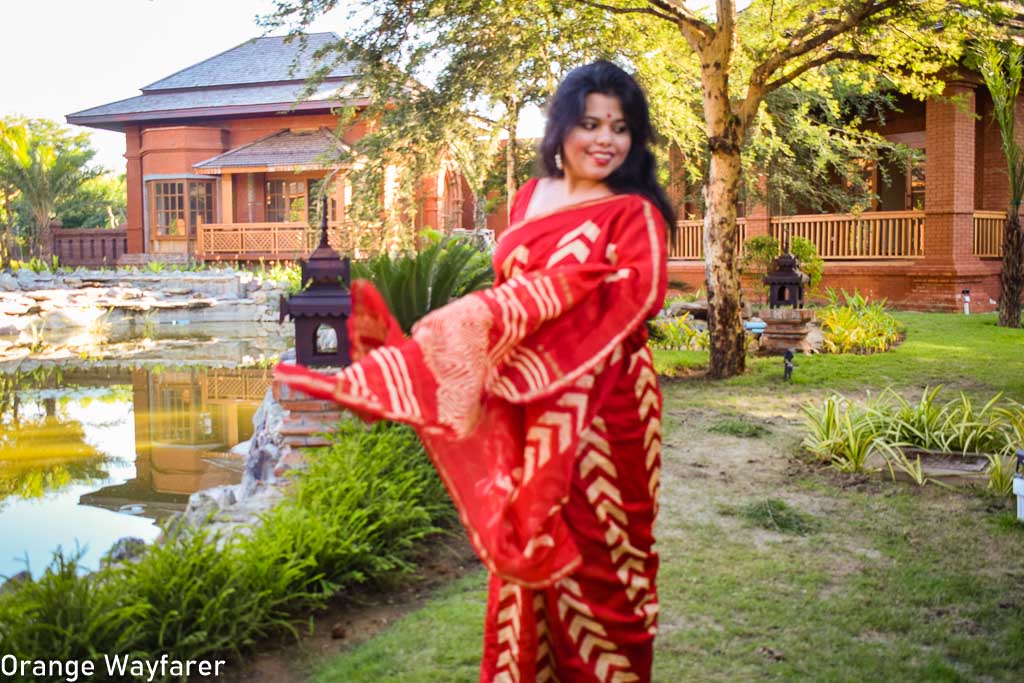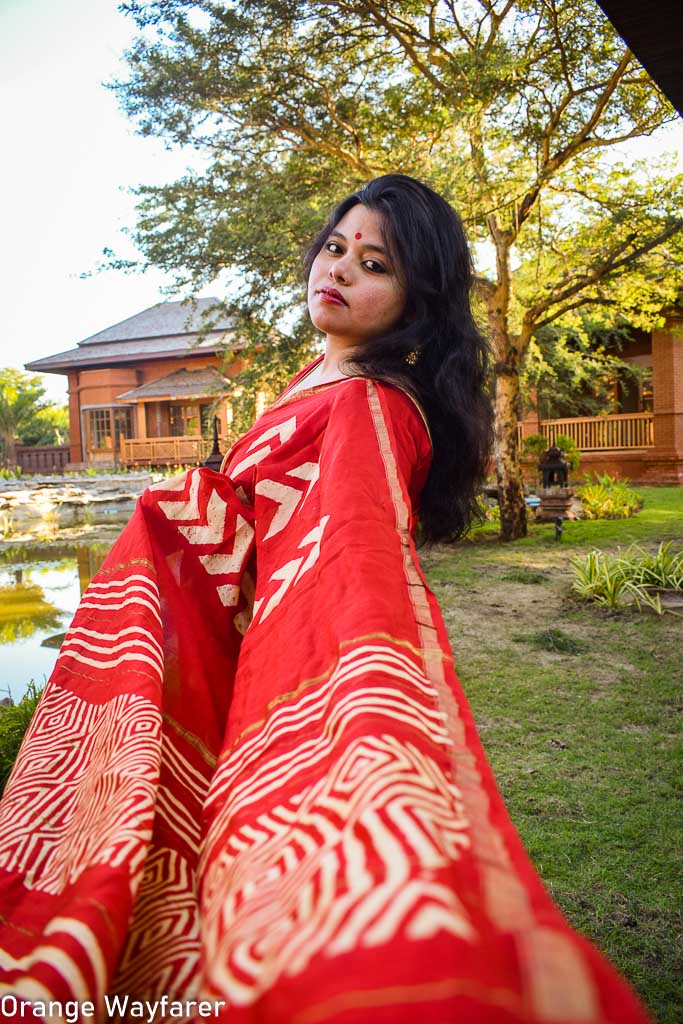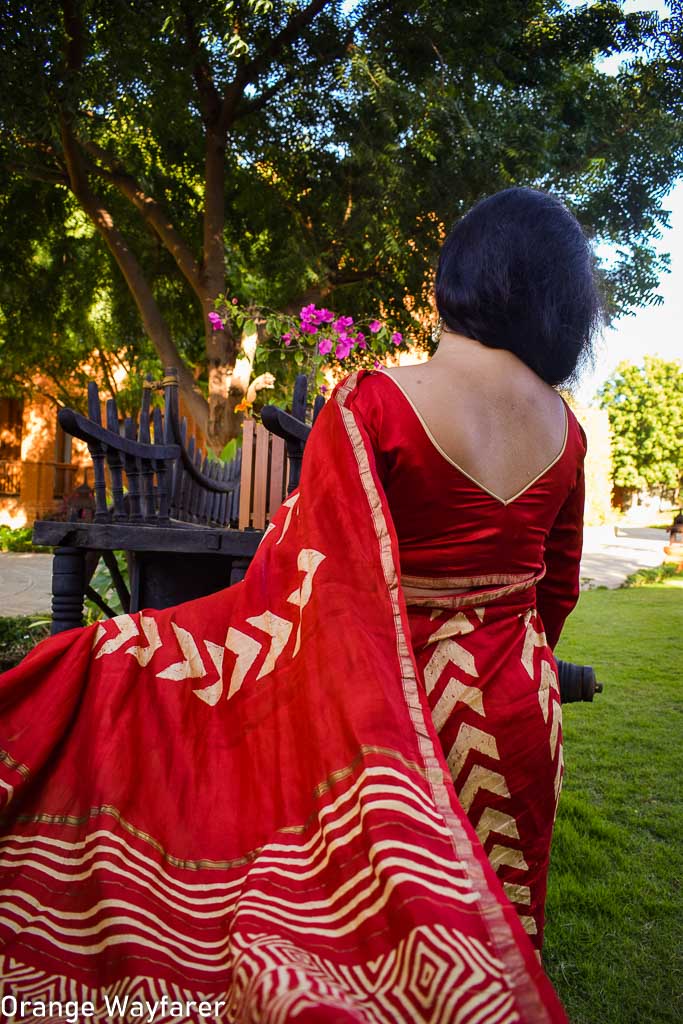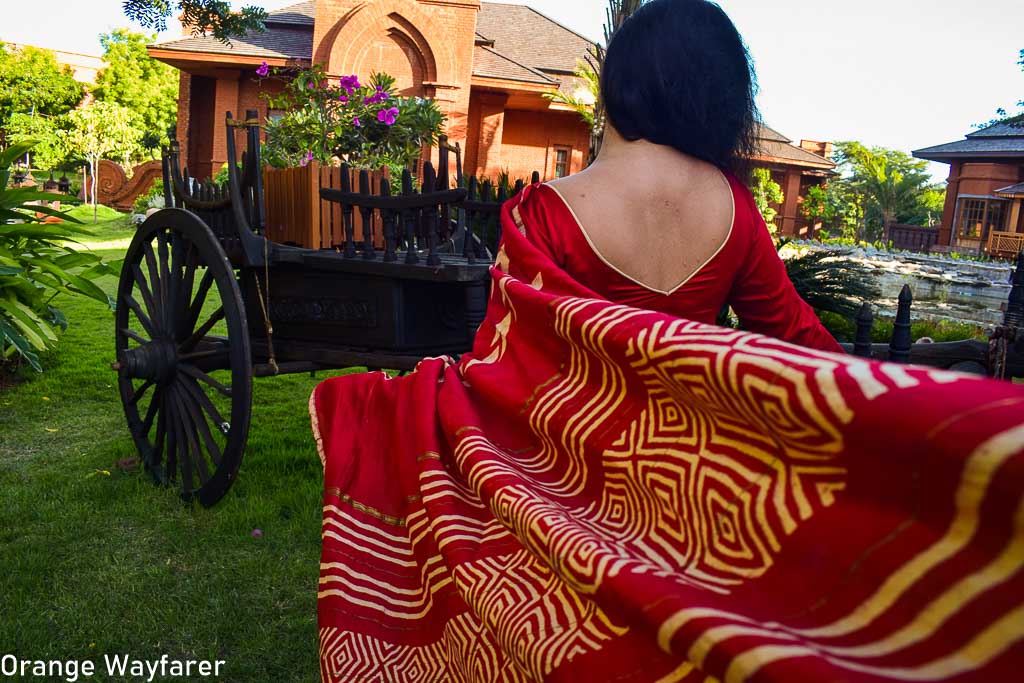 We stayed at the hotel Heritage Bagan which was decked up with the most beautiful artifacts. These hand-pulled rickshaws stood out among them as a testimonial to Myanmar or erstwhile Burma's cultural connect with Calcutta!