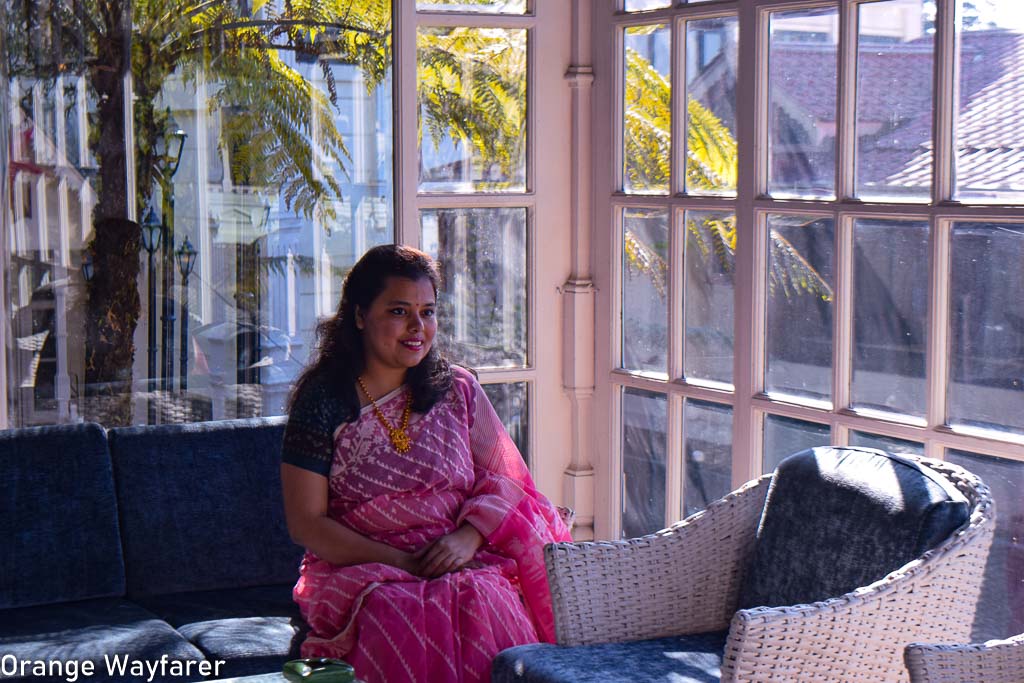 Dhakai Jamdani Saree is a prized possession in a Bengali woman's wardrobe! A derived product of bengal's legendery Muslin clothes, Jamdani has history steeped deep in Dhaka, the capital of Bangladesh.
Basak Stores at Gariahat is one of the best shops to purchase Tant sarees in Kolkata. Tant or Bengal cotton are best worn in a starkly starched appearance. They are subtle in colour and beautifully suited for the tropical humid climate of Gangetic delta.
A Dhakai saree is suitable to wear for Bengali wedding celebrations, Nababarsho celebration, puja or any auspicious occasion. It is also a thoughtful gift.
Dhakai Jamdani Sarees are a part of the UNESCO Intangible World Heritage list, securing an entry from Bangladesh where the art is practiced with reverence till date. However power loom and cheap alternative are slowly eating away from the overall yield. An original Jamdani is produced as a result of love and countless hours of effort on handloom and generational know how.
My wore this Pink Dhakai Jamdani while traveling in Darjeeling. I paied it with the same blue Ajrakh silk blouse that I wore with the magenta saree in Temi Tea garden and temple jewelry that I purchased from Madurai. Kohl eyes and wavy hair completed the look. The regal decor of the Elgin Hotel served as a perfect backdrop! You may also wear Dhakai with a string of pearls. I will try that with a white dhakai my MIL has in her wardrobe!