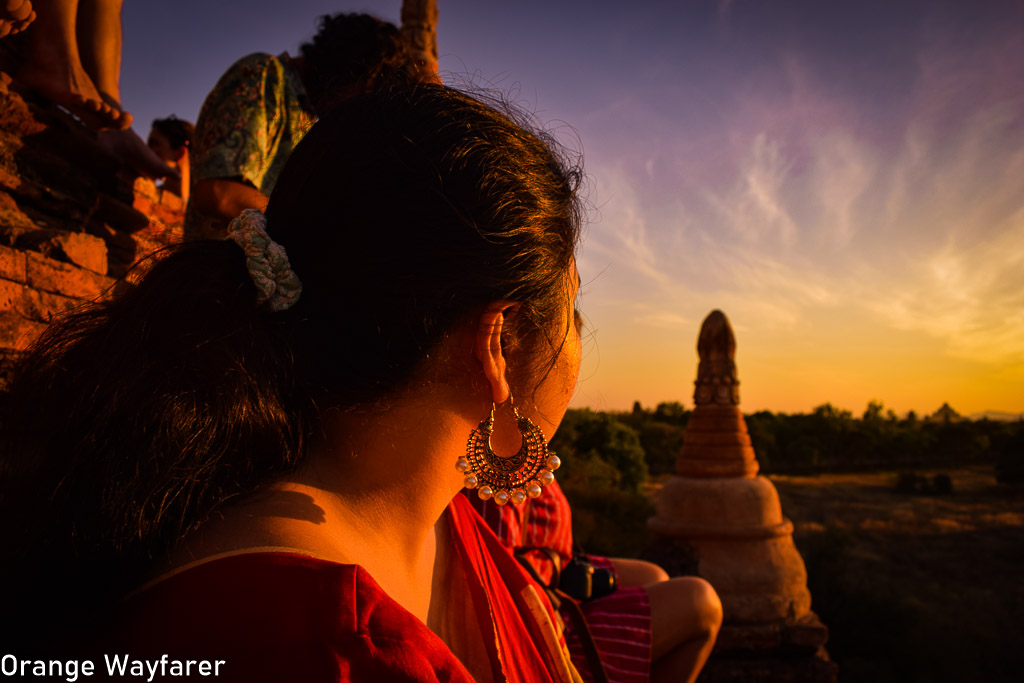 Objective of this Blog: My experience of surviving a mild Covid infection with limited symptoms.
I tested negative the day before I started for Leh. I was to travel in Kargil, and then explore a part of Leh. It was the last bit of winter I was super excited to experience white Ladakh in relative solitude. It was February end. India was emerging from a prolonged black out of lockdown. The closure created havoc on many small business owner, forcing abrupt end to business and life to succumb to utter distress.
Anyway, with unlock 5, things seem to head towards a brighter destiny.
I was traveling with a group of 23 people. 8 of them were bloggers and rest were tour operators, majority of them were in 50s.
On day 3, at half past midnight, the hotel workers came to sanitize. It was a bit awkward. Hotel P C Palace was the only hotel open in entire town of Kargil with running water and room heater. Ladakh had registered as low as 1 Covid patient that day and we had all tested negative. the hotel owner who was also hitting on a co traveler assured do not worry, that it was just routine activity.
I woke up the next day to a white Kargil washed with a relentless ight of snowfall. My roommate rushed into the room with zero fucks given to the nature's bounty, exclaiming. "Listen, there is a Covid patient in the group!"
The next few hours went into speculations, pointing out the persons, bouts of denial and a resolve that nay, we did not come close to the person, what will happen to us? Universe chuckled. Now that I am writing about it after a month and a half, I know at least 8 people had contacted the virus from the group. It is highly likely they were infected while traveling in Kargil itself.
Anyway, I was fine. I did not know which guy got affected. I am anyway not a very friendly person. I hardly speak to anyone.
In the next one week I spent in Leh, I discovered I was sick. I had low oxygen which many attributed to Leh's astounding altitude and AMS. I charged paracetamols to feel better. I did not have temperature. I had informed the hotel and a doctor I knew who lived in Leh but none had suspected Covid. I had taste and smell (though I can not smell much in normal times either, it is a chronic medical condition due to polyps). I stopped going out of the room and let housekeeping enter. I spent a few sleepless nights.
I came back to Bangalore in a couple of days. Since I did not have temperature, I was not stopped at the airport. I spent 6 hours at a lounge chair at the Delhi airport. I slept well and felt better but still did a test to be on the safer side and tested positive. All these while, I felt sick. My hair strands stood apart, my face broke out into rashes, a dark crow's feet engulfed my cheeks and my body screamed fatigue.
S came to pick me up from Sarjapur crossing. It was late at night, around 12 midnight. We slowly walked for about 200 meters with my luggage.
We called for a home collection of swabs for RTPCR test through Thyrocare the next day. I was hoping against hope that I would test negative and this is just seasonal flu. But life, I tell you, has a different plan, often directly contradicting with your commitments!
I tested positive!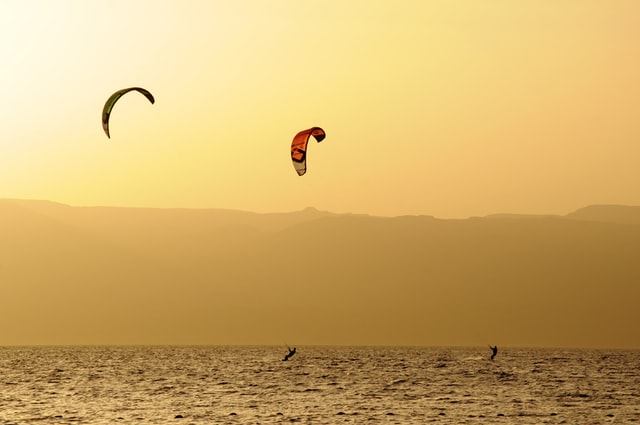 Immediate aftereffects of a positive test result
S continued with the usual drill of WFH. He also doubled as my primary caregiver, and the sole one since my family was stuck in Kolkata. BBMP came to know about the test result and officials came, cordoned off our segment in the apartment building. This is a society made of 400 flats. The apartment opposite mine had no resident at that time.
Our maid was barred from entering the society for a few days. She was tested for the virus by BBMP since she came to work for us for a day or two after I reached Bangalore.
Sayantan tested negative through BBMP officials.
As per the rules of the society, S was also barred from stepping out, although he was negative. Security guards came to supply us with grocery. Once in a while we needed medicines, and they went out to get them. I had to go out to get a few tests done and the manager initially refuged. We had to arrange for doctor's prescription and were finally allowed to go out. The apartment manager was a bit extra and the neighbours were not exactly helpful. A few maids saw us and ran opposite. On the brighter side, the maids who came to work in our neighbour's apartment stuck to wearing a mask (which was not the norm even a few days back).
My father wanted to come to Bangalore just in case situation goes out of hands and I need to be hospitalised. He got the second jab too to travel freely within 4 weeks. He is a medical officer. It was relatively easier for him.
My symptoms
I had fever only for a day, that too did not exceed 99. I was in Leh prior to Bangalore, at the time which now we know to be the incubation period of the virus. One day my SOP level dipped down to 87. I informed an army doc, a friend of mine who was posted in Leh and the hotel. Given Leh's astounding altitude, that sudden sip did not ring any alarm. Also, this was unlock 5. No-one really suspected it to be Covid, and I had a negative test result. I sipped from a hot bowl of garlic soup and went to sleep.
I will list down my symptoms when I was in Leh.
Extreme fatigue
A fucked up sleep cycle
I had taste only for deserts. I thought the hotel sucked at cooking food and I let go my favorite lamb dish from buffet on a daily basis, the Mutton Rogan Josh.
I coughed. So much that my throat bled. I asked a friend who lived in Kashmir and had moved to cold from the desert of Saudi Arabia. She also suggested this is a bad bout of cold. I know.
Extreme body ache, so much so that I could not even move.
I looked sick with a wrinkled skin and deep dark circle around my eyes. My bones shivered but them winter Leh is bitter cold.
Looking back I wonder how I really survived the first 5 days of Covid infection in the extreme weather of winter Ladakh!
After returning home to Bangalore, I took to bed immediately. From a 30k hotel room to a humble mattress laid on the floor, I had the most coveted sleep of my lifetime. S said I used to moan at night. I remember him coming in the room, checking my temperature and SOP but I was mostly in a trance, not able to respond.
In Bangalore, my oxygen level was between 96 to 98. Chest Xray and HRCT report came out to be fine.
Day 9 is particularly crucial but I felt a bit better and went to wash my clothes. Immediately my SOP dipped down to 91. S said we need to move to hospital. I freaked out! Nay. I needed my bed and plate of Hilsa fish! Since SOP bounced back, I was able-bodied to pull the show up in my apartment itself!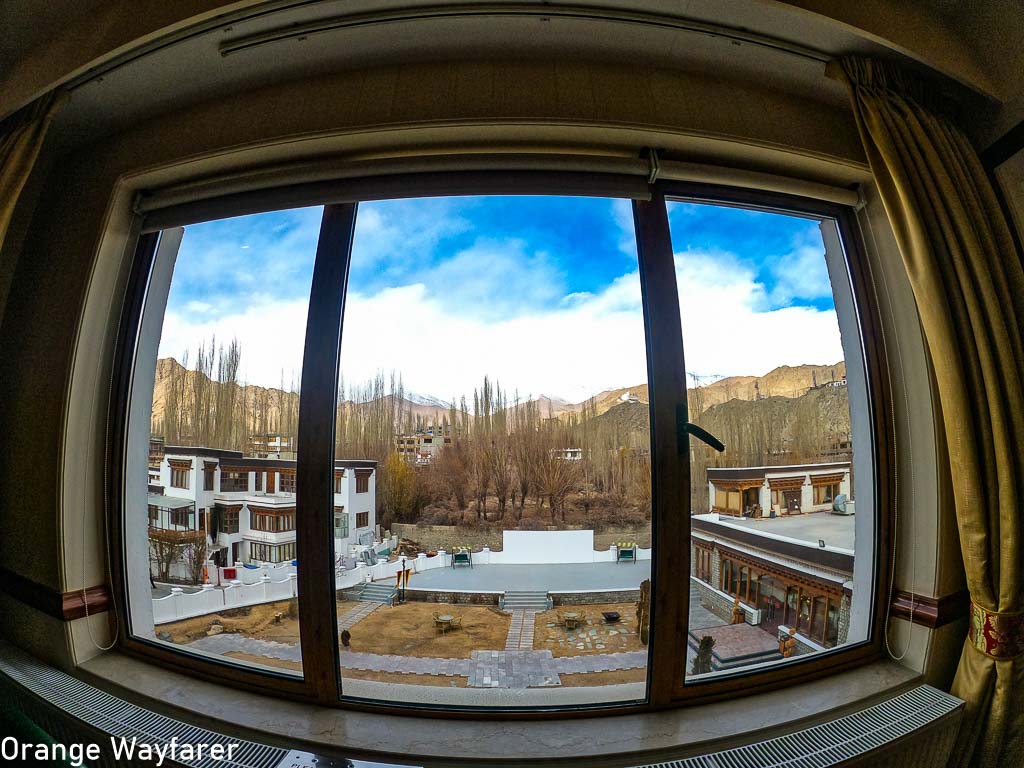 What I ate
Since I had lost complete sense of smell and taste, it took a bit of experiment to understand what I wanted to/could eat. I chose my all time favorite staple of rice and fish stew with vegetables, being the bheto Bangali I am anyway!
I had no taste of the flesh of the fish but I loved eating rice.
I tried chicken and mutton (biryani to be more specific) but the latter tasted like sand. Chicken surprisingly tested so very well, I could not have enough of it. I never really appreciated chicken much.
I tried duck egg one day. it was nice. I always had retained the test of dessert dishes so ice cream and water melon were my best friends. Bitter testing chocolates sucked.
I woke up, had a bowl of medicines followed by a bowl of cut melons. I would refrain from saying the names of the medicines because you need to follow what your doctor prescribes.
I would then eat a proper meal of rice and fish, go off to sleep or edit pictures from the Kargil trip.
I would wake up and eat a little snack, mostly fruits or something sweet, followed by more medicines. before I knew, it was dinner time and time for rice and fish again! My fish curry was made of plenty of vegetables so both proteins and other nutrients found a way to my body. Of course i was taking many multi vitamins and zinc tablets.
After 12 days, I slowly regained taste in certain food items.
How I recovered
I remember the weakness that particularly plagued my mind during morning. I could not feel my legs. My body lacked a sense of being centered and the familiar strength it knew to be able to stand and walk. It persisted for a month or more until I fed myself so much food that my diet chart decided to take voluntary retirement.
It took me exactly 17 days after I tested positive to get a negative report. But took more than a month or so to resume everyday routine. I remember lying down on bed for a couple of days after I had spent an evening arranging my wardrobe or making luchis!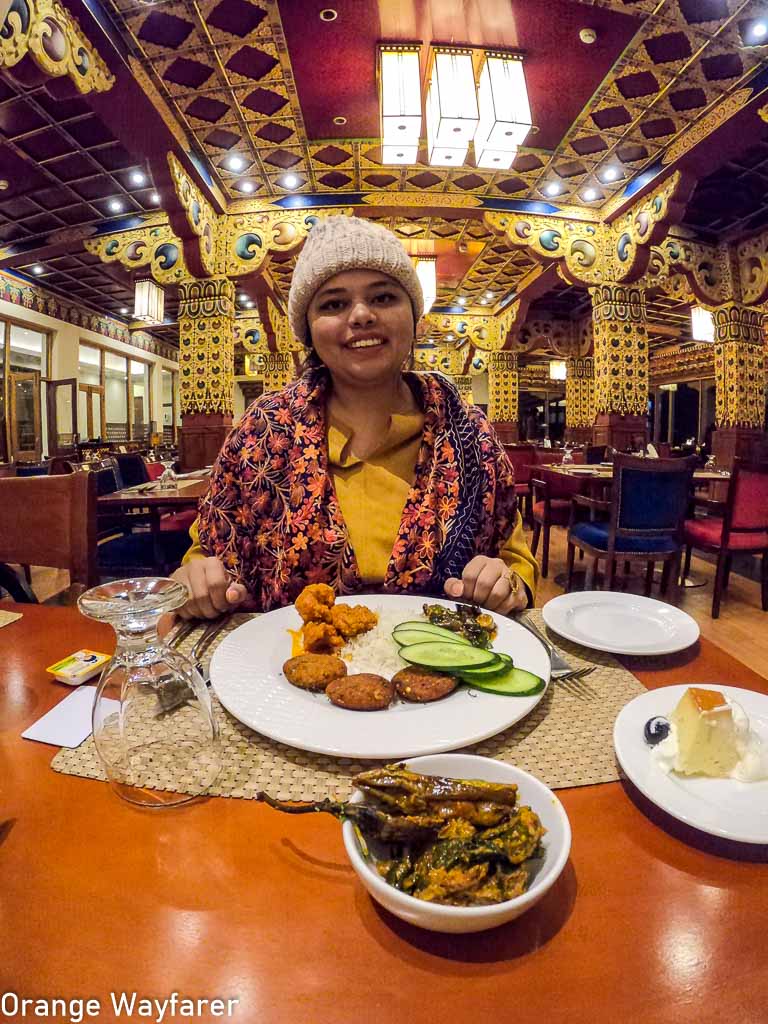 Taking care of mental health
I felt good instantly the day my negative report came. Before that, I could describe my mental state as a vicious cycle of: denial- anger- morose- glimmer of hope- anger again. I was angry since I went as a healthy person and contacted the virus from a person who clearly did not follow procedures. Soon after, I came to know 8 out of 23 people of the group tour had tested positive.
In a month after I tested negative, as the second wave in India saw a peak, I came to know another blogger Seema Gurnani (founder of Panda Reviews) visited Jammu on a FAM trip and died. Some of the western bloggers suggested I could Sue the company who took me to Kargil. I lolled.
Along with physical strain, weakness, the social ostracization did not good to me. Firstly, the society had made it difficult for us to even step out of the house even for doctor's appointment. Secondly, even after we tested negative, they did not allow the house-help in, scared off many other vendors and continued to create pressure to stay in isolation for longer. BBMP initially agreed with us but later caved in for we do not know what reason! Now, I know why people hide ailments.
The recovery was slow, both physical and mental. It felt better to see friends and family again, to touch people, to feel a loved one's familiar supple muscle by my side, to be able to walk inside the room without a mask, to step into my garden and caress the beautiful blooms! Life is good. Living is good!
I was also fortunate and privileged that this happened to me not during the peaking second wave in India when newspaper headlines were all about competing with each other to create sensational stories. I could check social media at ease, read newspaper headlines without constantly being in my toes about the what ifs.