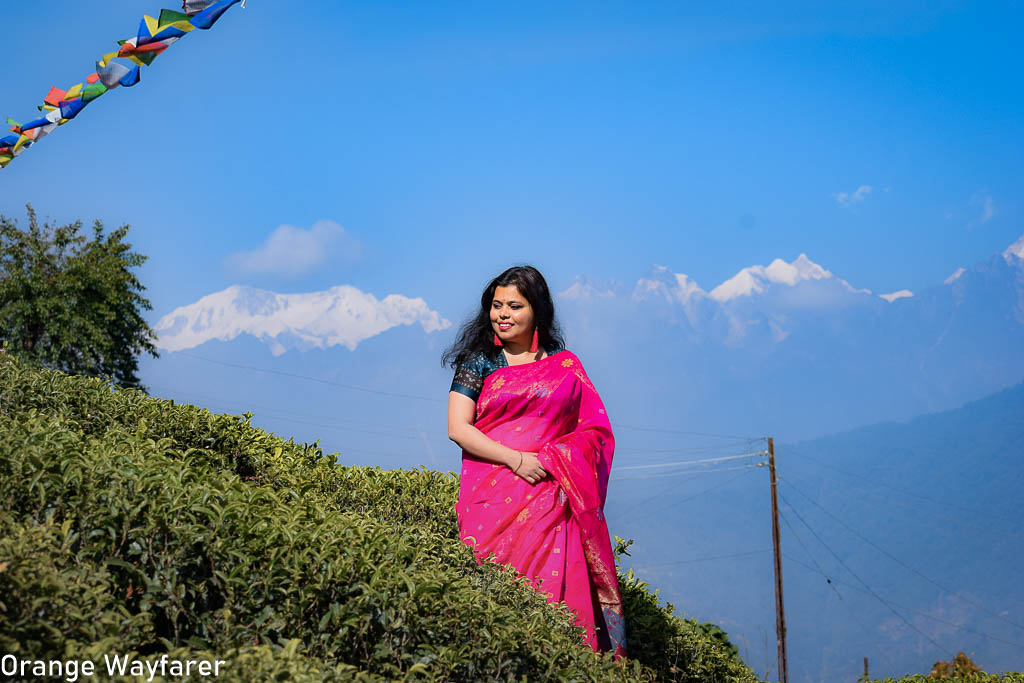 My mother bought this magenta Saree 4 years back. I think this too is from Aboron boutique, like the Red Bapta silk saree. Now she is a Nijawsi boutique fan but back then it was all about Aboron!
In Bengali, we also call this rani colour. rani, referring to the queen of the community, is usually a colour that stands out in prime vibrancy! Rani colour is usually derived using deep hue of pink with a subtle purple undertone. It can even put blood red to shame when it comes to grandeur!
To be honest, this Rani coloured saree intimidated me at the first glance! I thought I could not carry it, neither could the mothership. I stayed away from even opening the fold of it and discovering the colourful butas! This is a tissue saree with woven zaree at the border and various geometric patterns. The Anchal of the saree has designs similar to jacquard weaving of Zamdani sarees!
It was only during traveling to distant parts of Sikkim, I decided to carry this piece of beauty along! I was hesitant to bring it out of the suitcase.
Things changed when I was at the Temi tea garden. The world at Temi Tea garden is painted with bold colours, colder than the Sahara dessert might I add! The lush green of tea garden melted at the foothill of gigantic Himalayas blending in with azure sky. At a distance, the entire Sleeping Buddha range sparkled under sunshine! The Magenta saree smirked, "Dont you see I belong to this world?"
I paired the saree with an Ajrakh blouse in deep blue. The danglers were bought from the deep of Tramdepot market in Behala for INR 30. I had a Rani coloured Tip that went seamlessly well with the attire. I always wear the gold bangle on the right hand that I purchased from Tanishq with the salary from my second job. That is all about the look break up!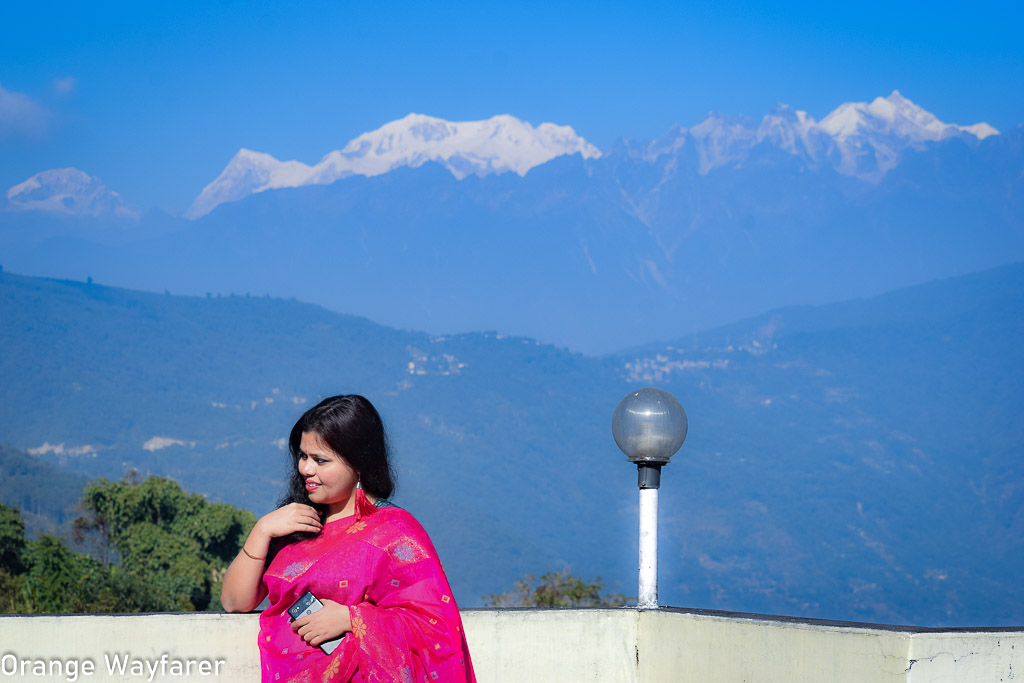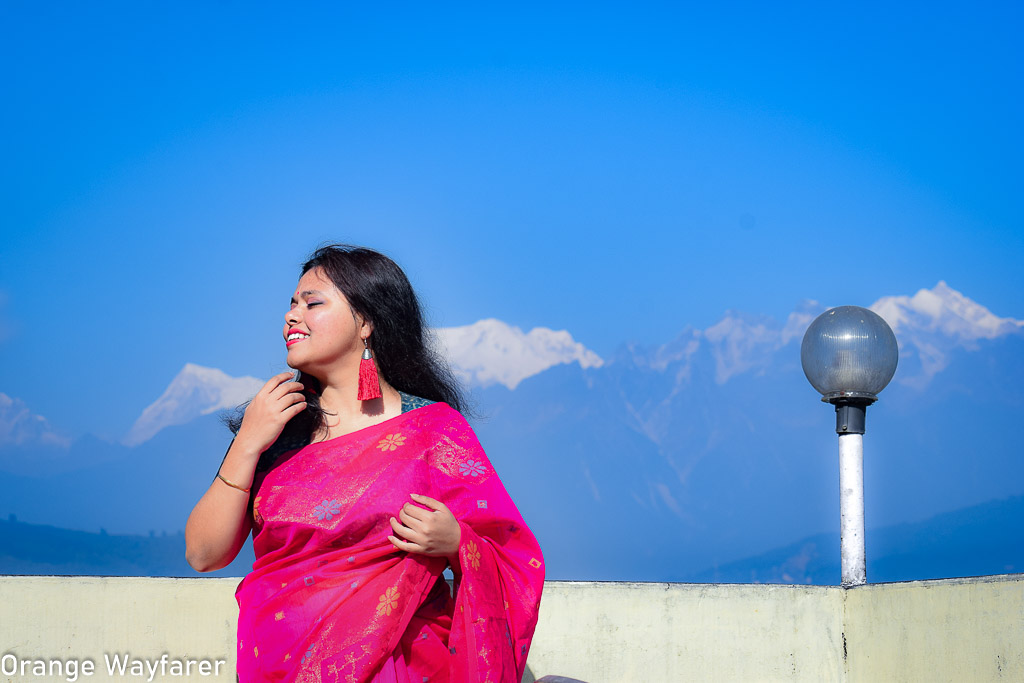 Wearing this magenta saree is like sipping on a cup full of an elixir called confidence. I was, am and will be meant to be here. I belong here!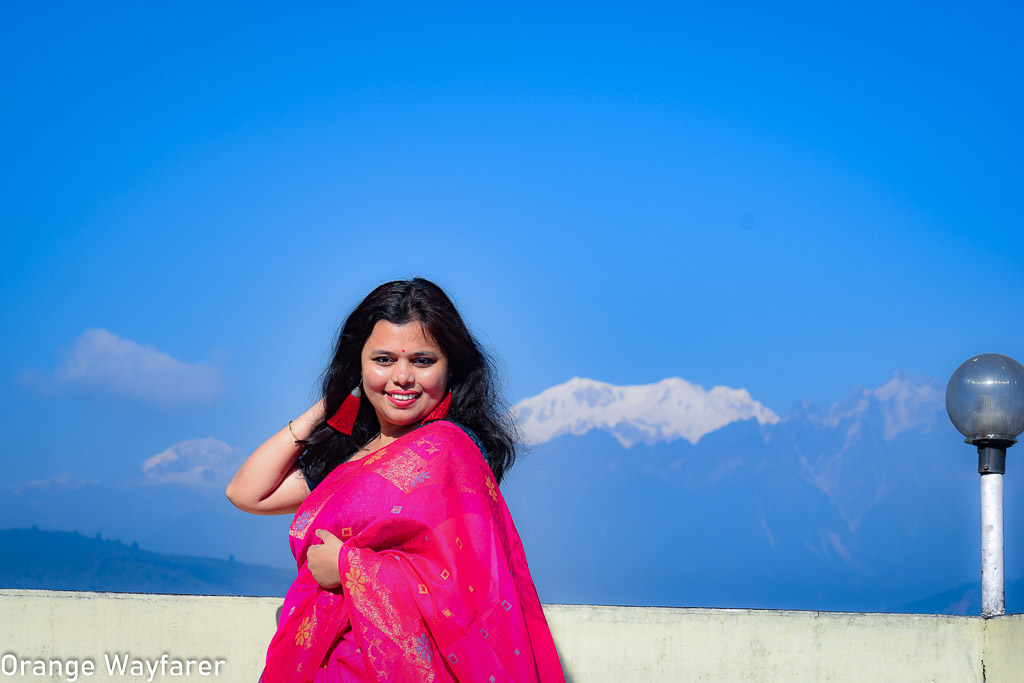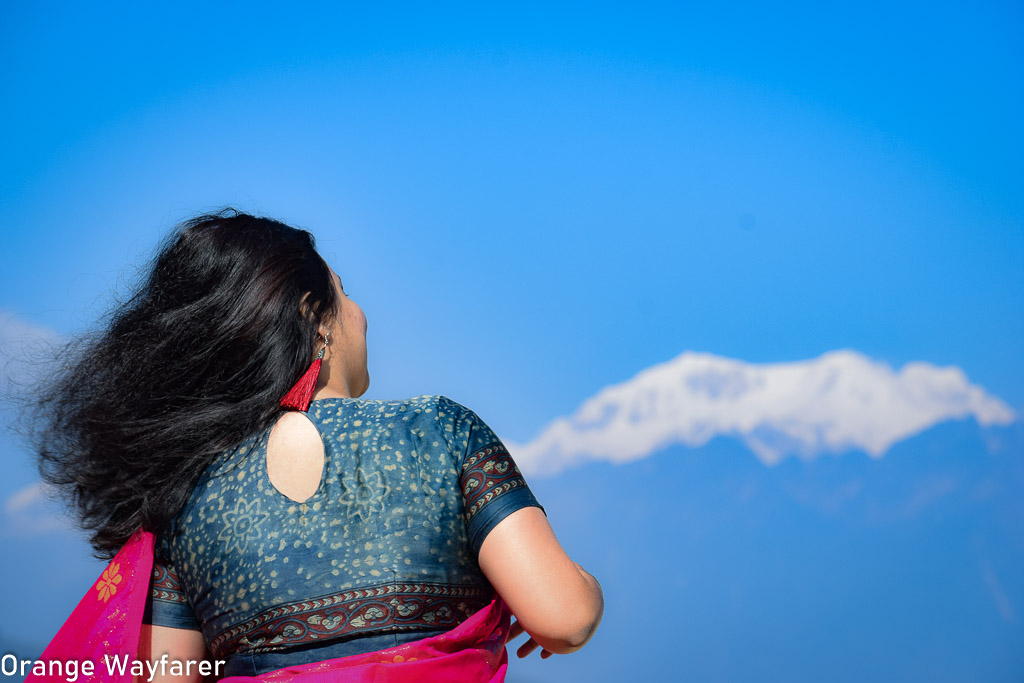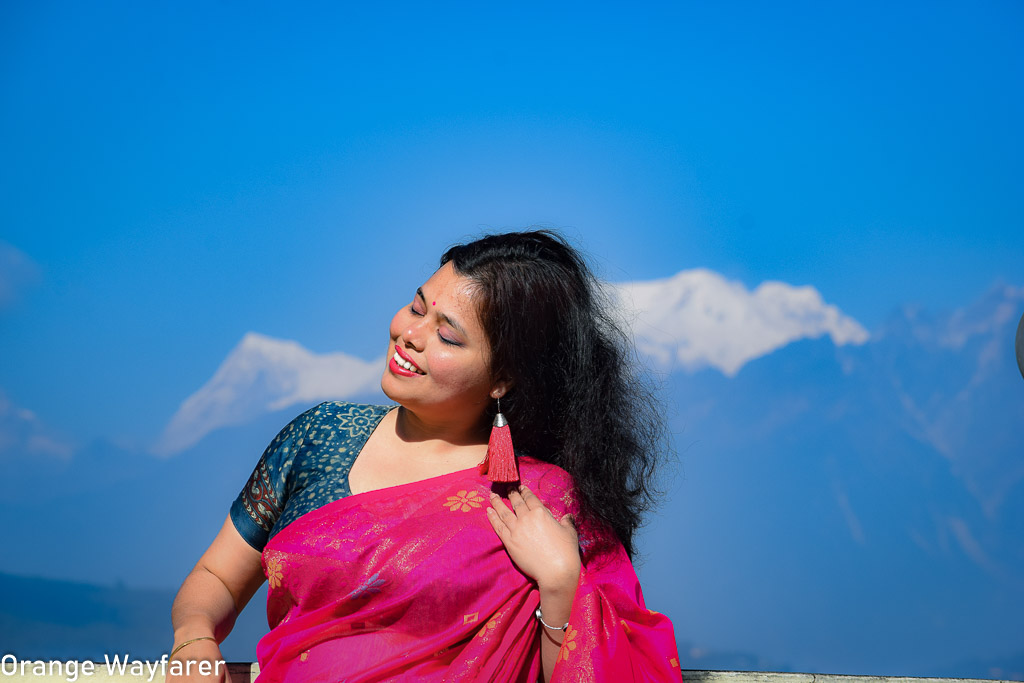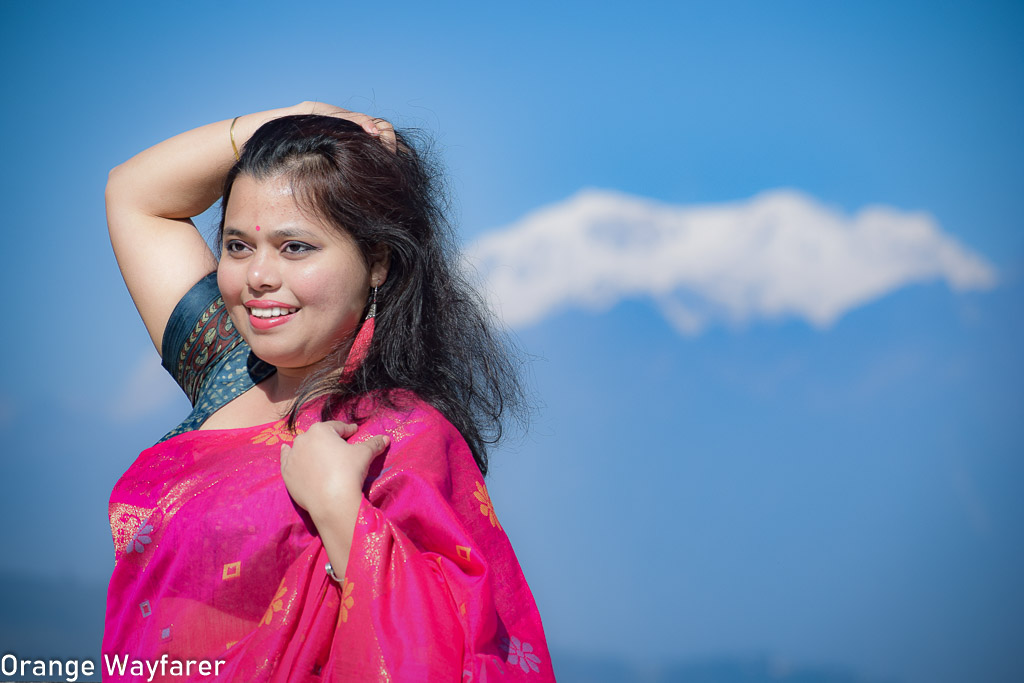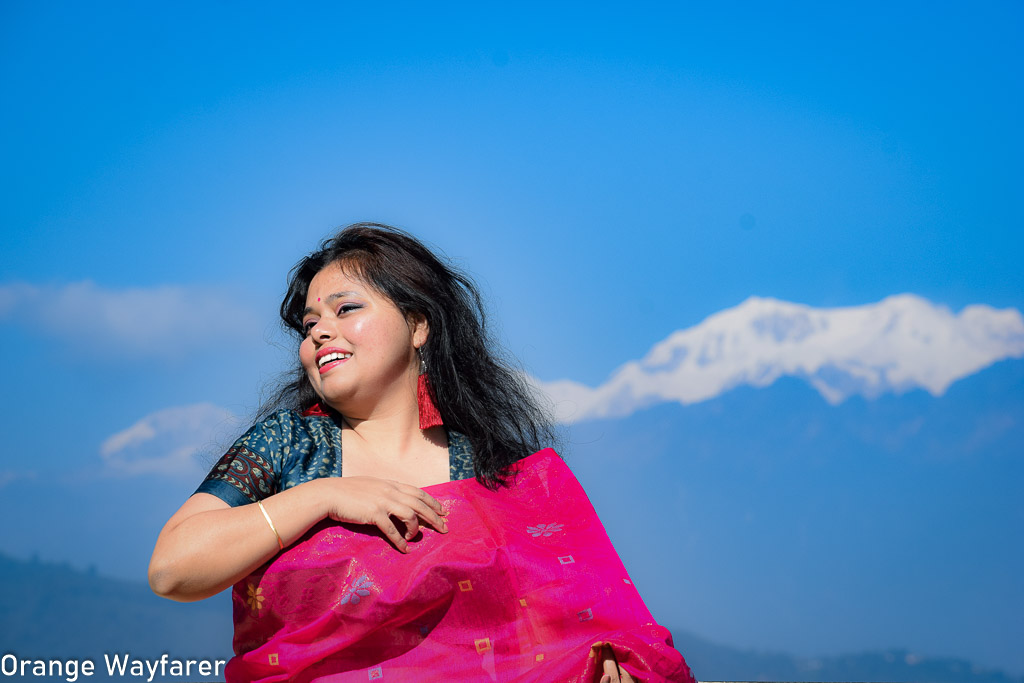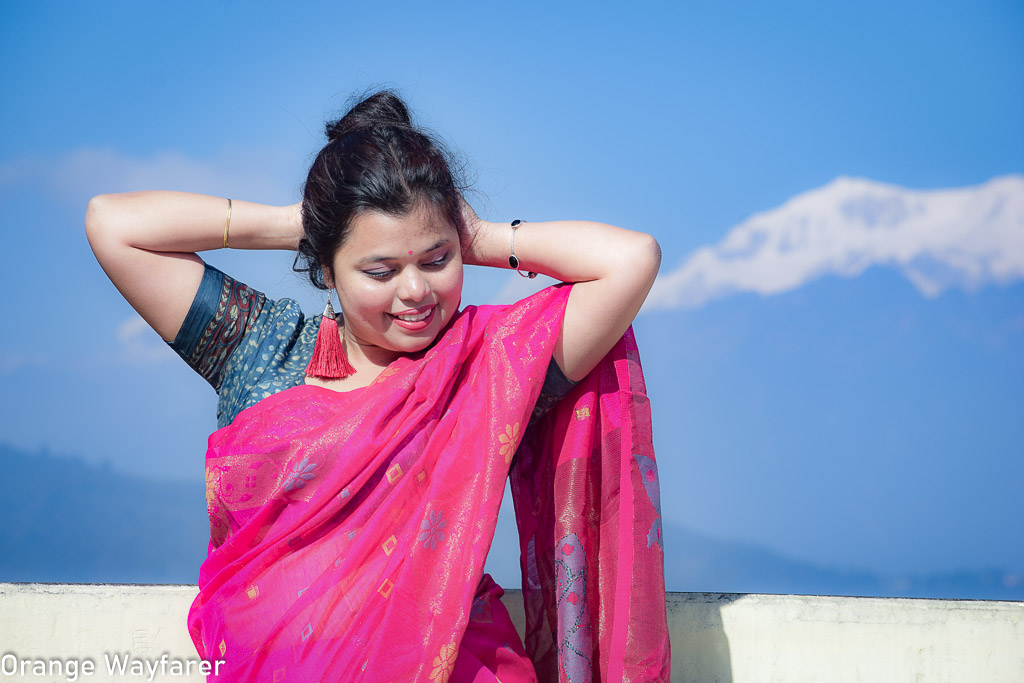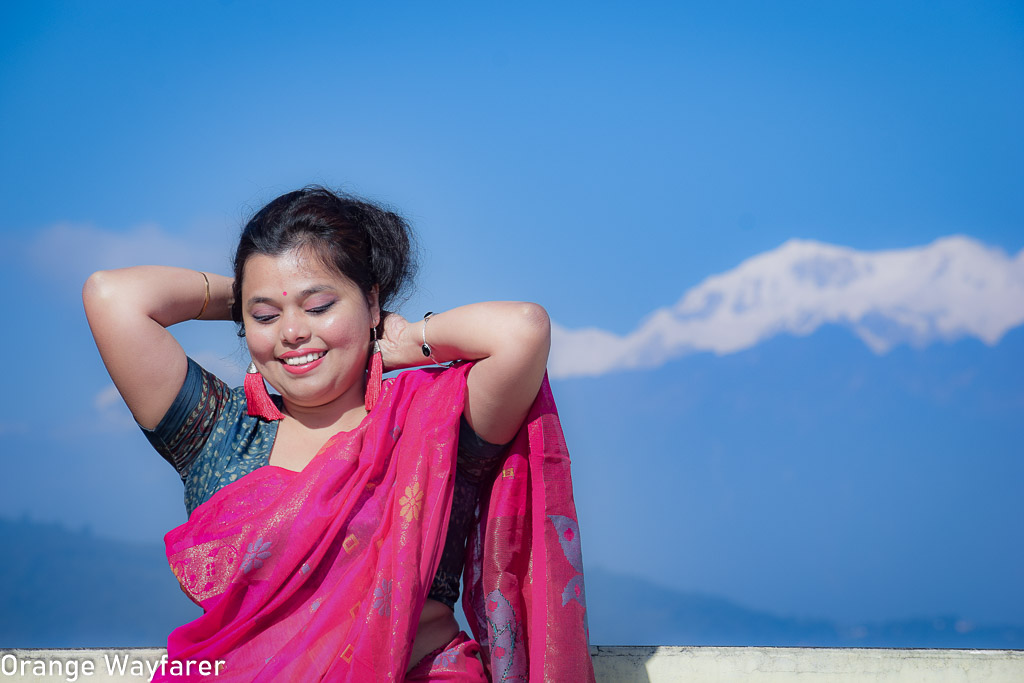 I will probably loose these curves soon but can I take a minute to appreciate this! They showed up unplanned and I am so much in love with this body shape!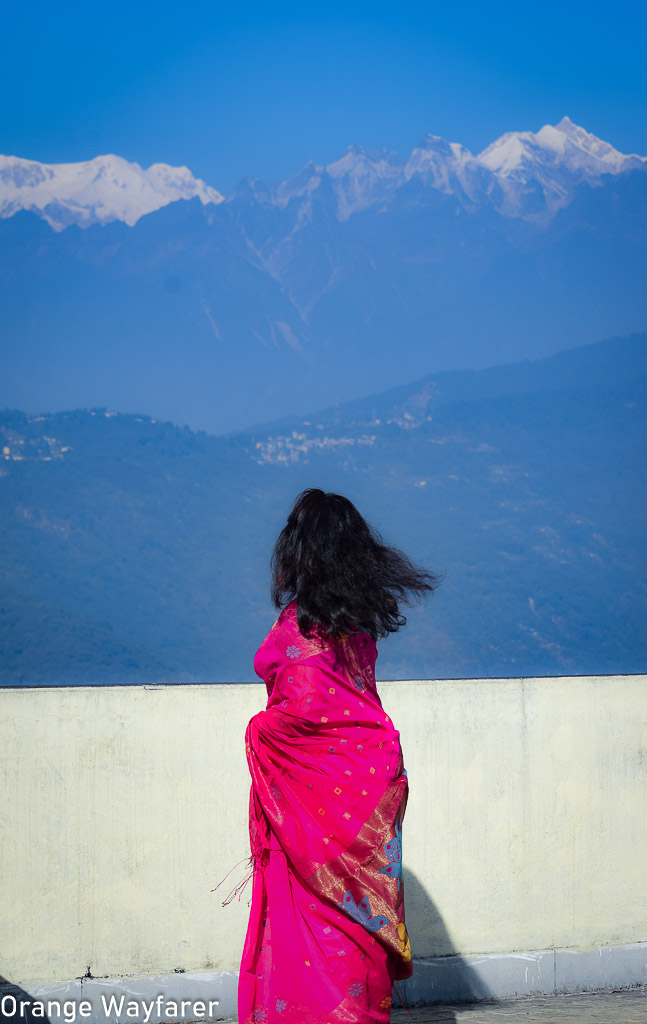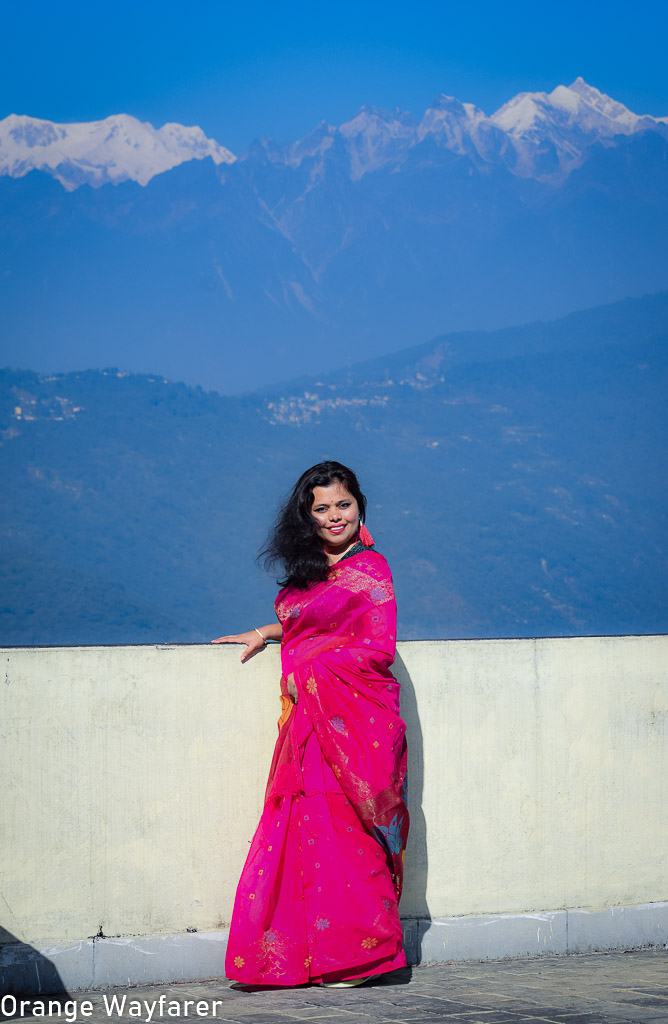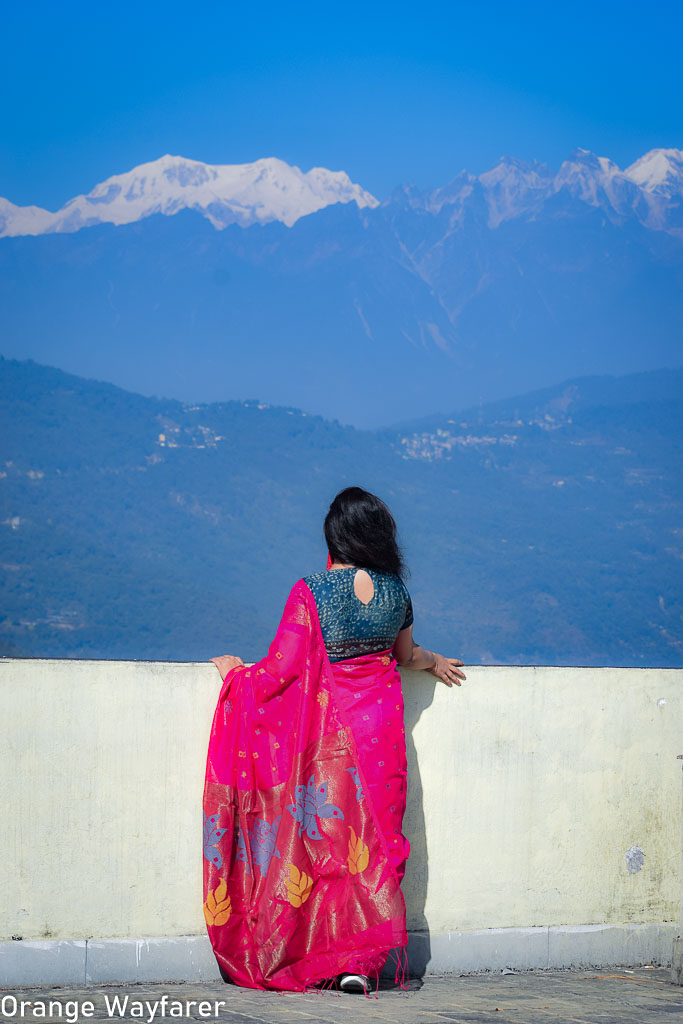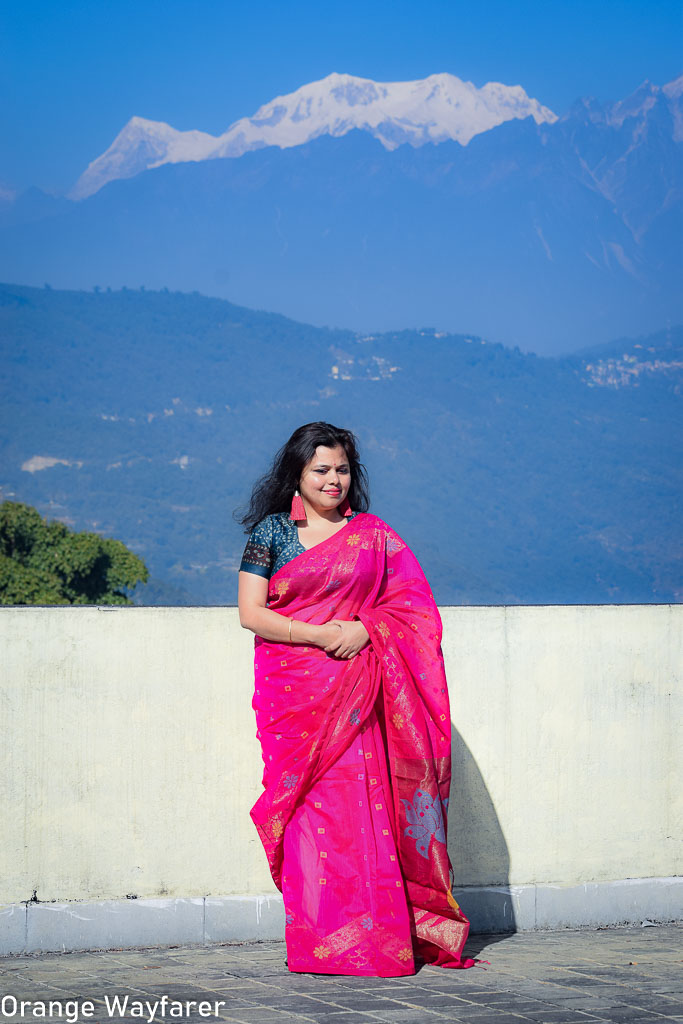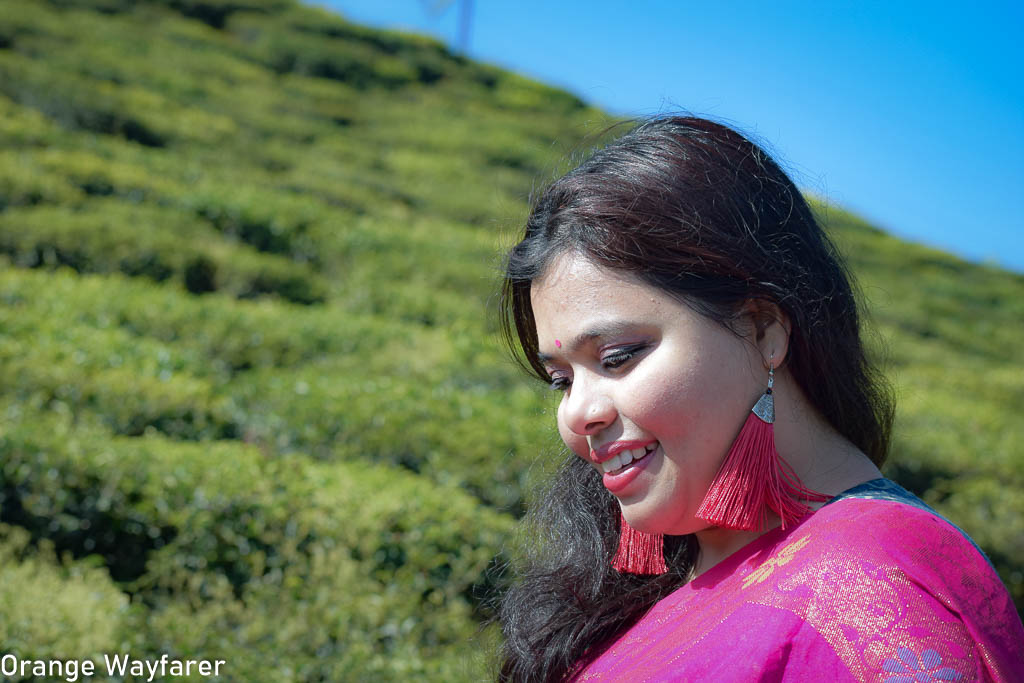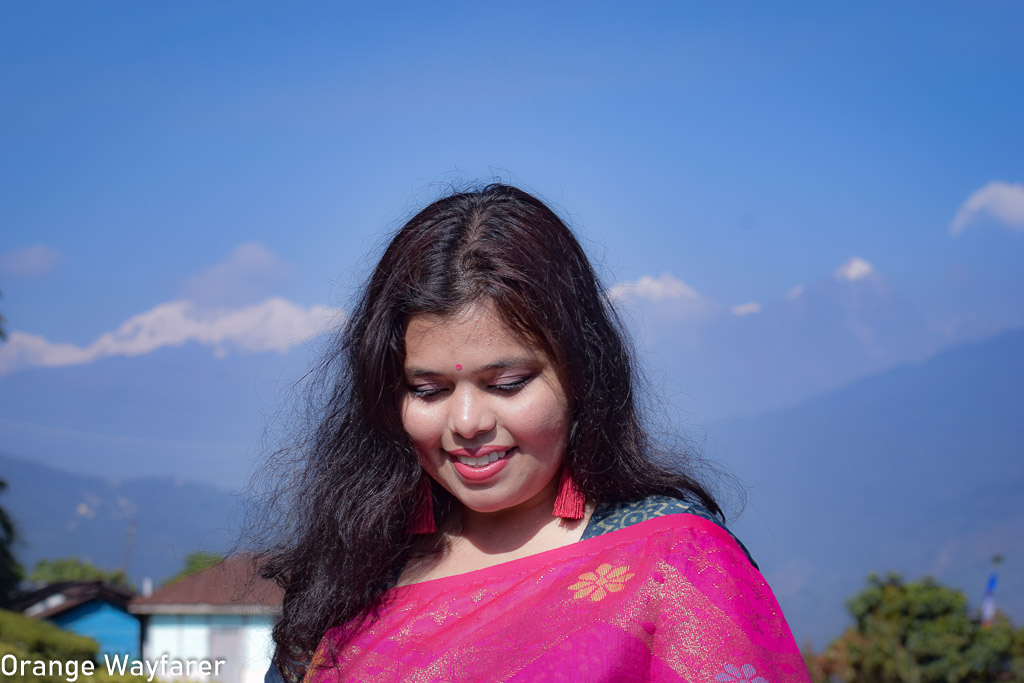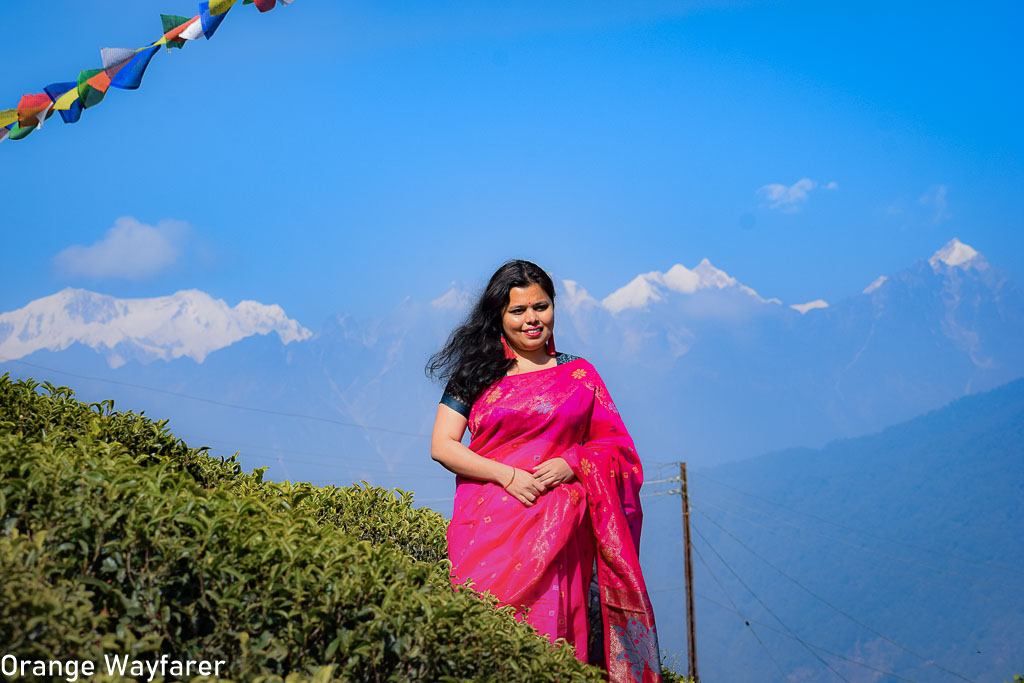 Photoshoot at the Temi Tea Garden! I love my life. 🙂