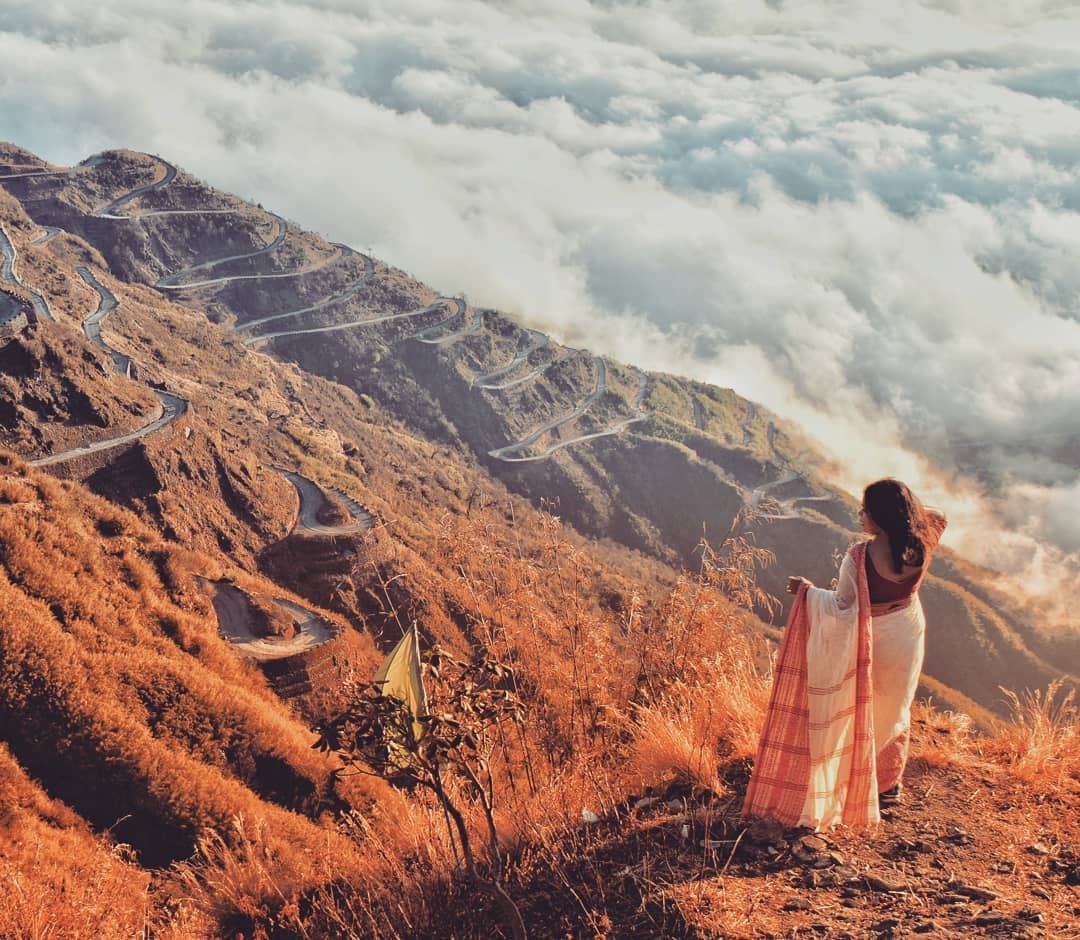 A classic red and white Bengali style saree can do wonders in a woman's wardrobe who loves traditional look! To go intense on the traditional count, you can paint your heels with red alta and wear a red tip on your forehead!
I studied at Bethune collegiate school, Kolkata. Our uniform for the high school class was a red bordered and white cotton saree. We were to wear it with a airhostess style white blouse and pin up at 5 places at least to ensure no skin show! I am talking about 2007's Kolkata!
Of course, in my mind, the red and white saree was more of a regular wear, surpassing its appeal as an auspicious wear or one that is used for Puja and other celebrations. I wore this saree straight for a couple of years and moved to college. My habit of wearing saree stayed back but I experimented with more colours, silk and other weaves.
It was not until the red and white Begumpuri khadi made a come back this Durgapuja during the lockdown period, I had this intense yearning for buying a red and white (Laal Paar Sada Saree) again!
But I was reluctant to buy more sarees in between a relentless prolonged lockdown. I was not traveling anywhere and my life resolved around wearing a black maxi dress with white figurines in strange shapes for most of the workdays! Also, everyone was wearing this particular saree on social media! I loved it but I did not want to fall for trends! I do not quite enjoy trends. In Bengali, we used to say "Goddolika Prabaho" and generally looked down upon this herd human behavior.
I saw this saree while shopping for my sister in law. I was at Kohinoor at the Behala Tram depot. At the AC market where no AC works actually!
My shopping experience at Behala goes through myriad curves. Sometimes I am elated to find a Tant saree at an astounding price. sometimes, I am overwhelmed with a Silk saree. However, most of the times, I am appalled at the jhinki pinki chumki sarees! This is very unlike Gariahat to be honest!
Anyway, I specified on showing me khadi and linen when this laal paad white saree appeared in front of me. There were two variants. This was a bright red imprinted on the paad. You also get a crimson red, slightly bordering a pinkish tone. I could not take my eyes off, it was so pretty! I paid INR 1050 for this cotton saree. Later, at Hatibagan, I saw a similar saree for 650. Hatibagan is another nice place to shop in Kolkata!
Traditionally, these laal paar sada sarees (red and white cotton sarees) are styled with golden jewelry. I was traveling in Sikkim when I wore it first. I really did not have the luxury of carrying gold jewelry with me. Hence, I decided on using a large golden kaanbala with temple finish. I also wore an oxidized silver neckpiece while traveling in Gangtok. The neckpiece is grand but I liked the golden earring more!
In my mind, this saree looked extra striking during golden hour at the Old Silk Road loop at Thambi View Point, Zuluk.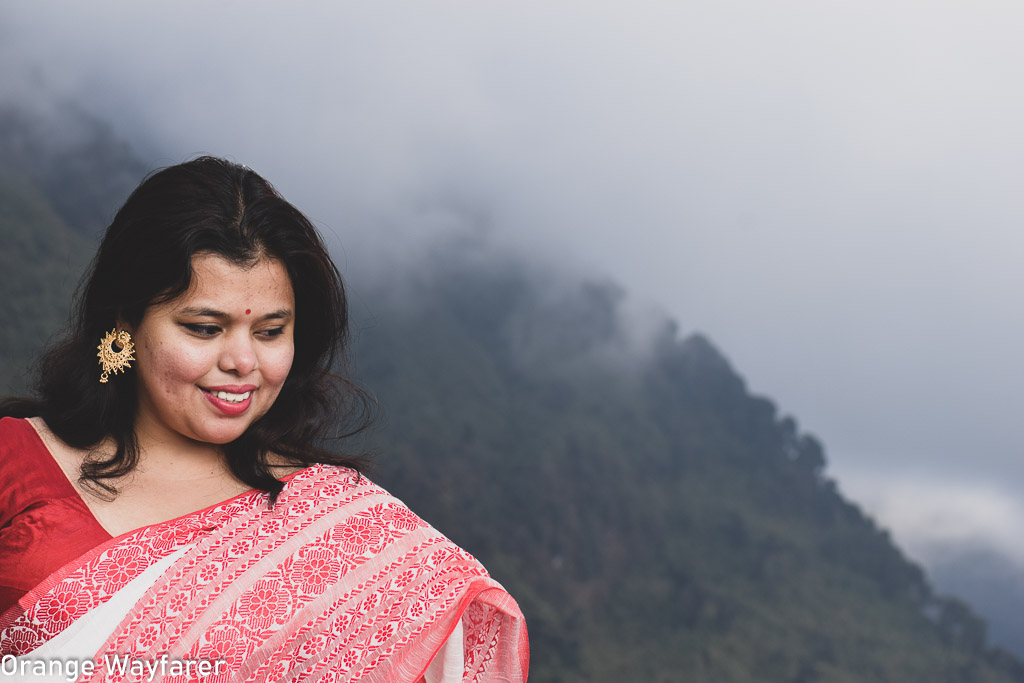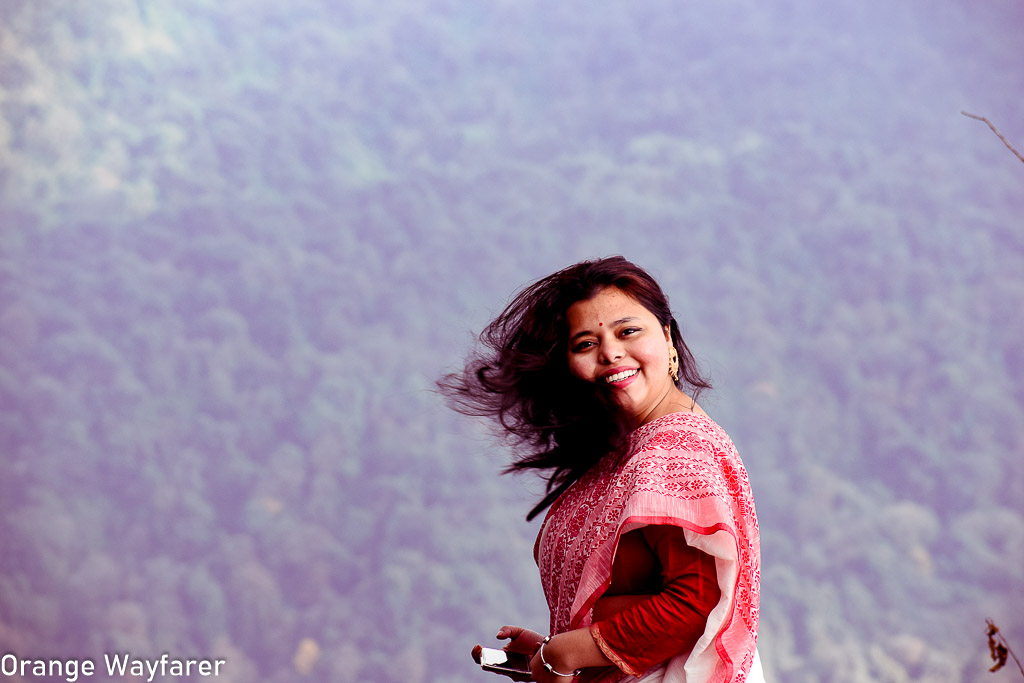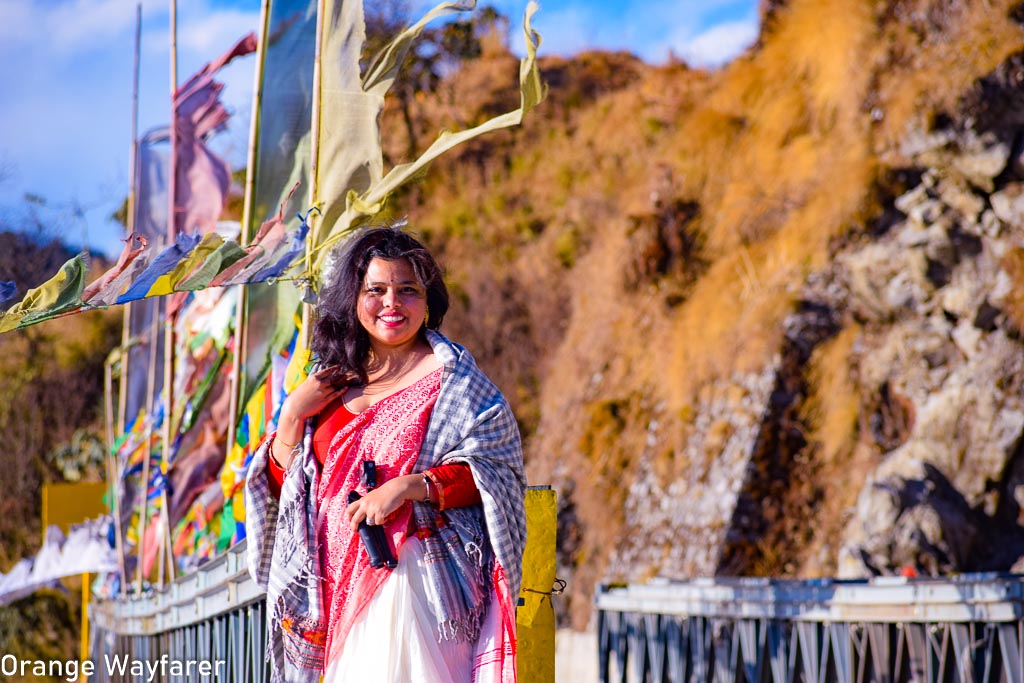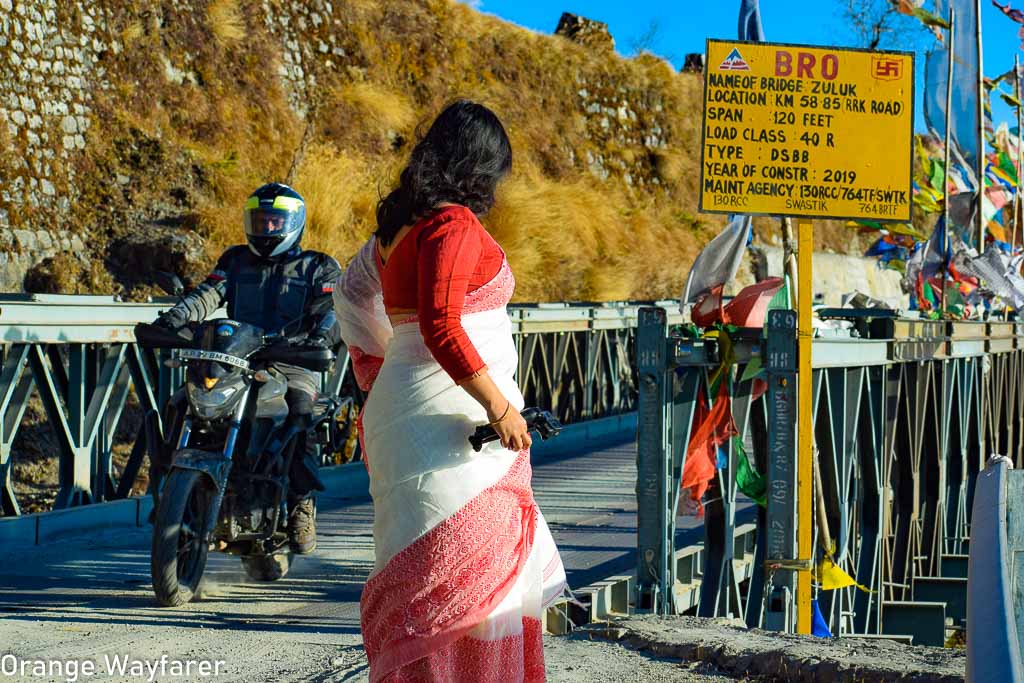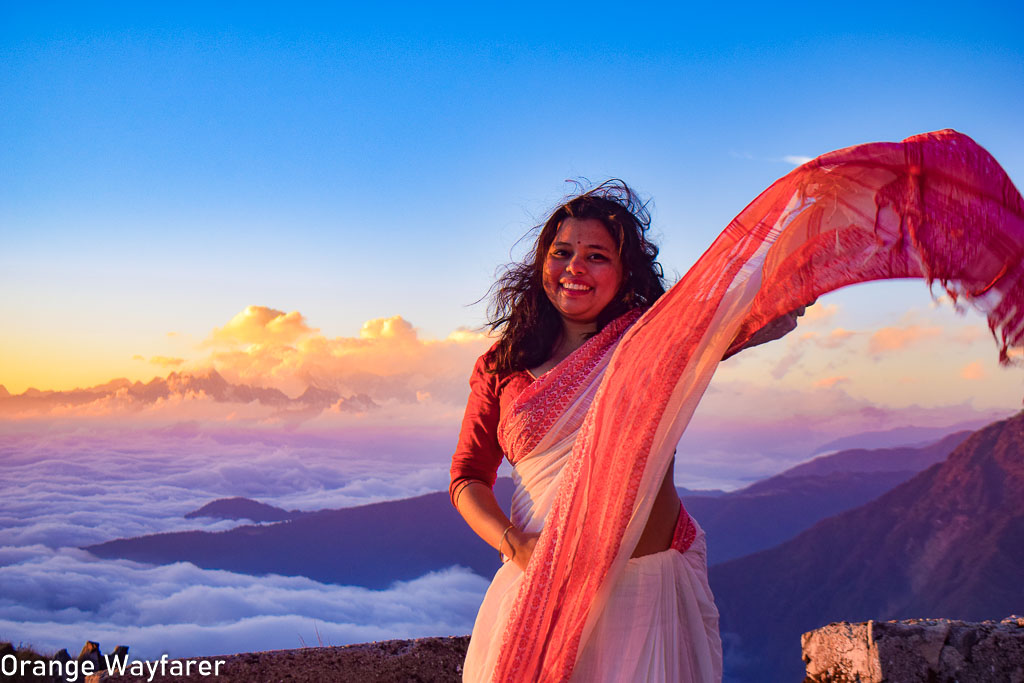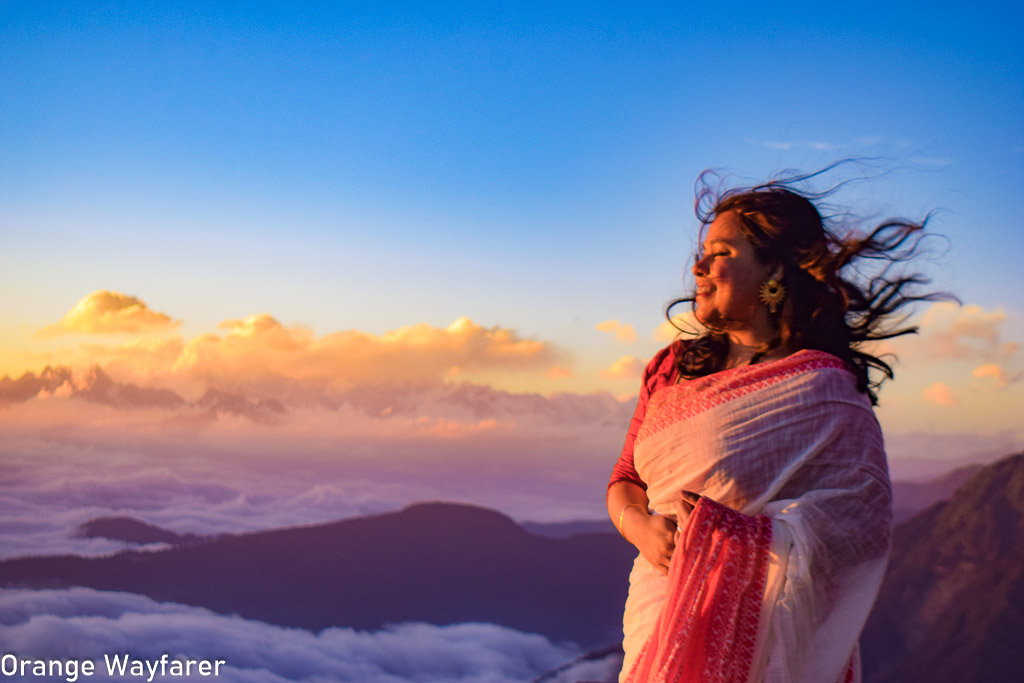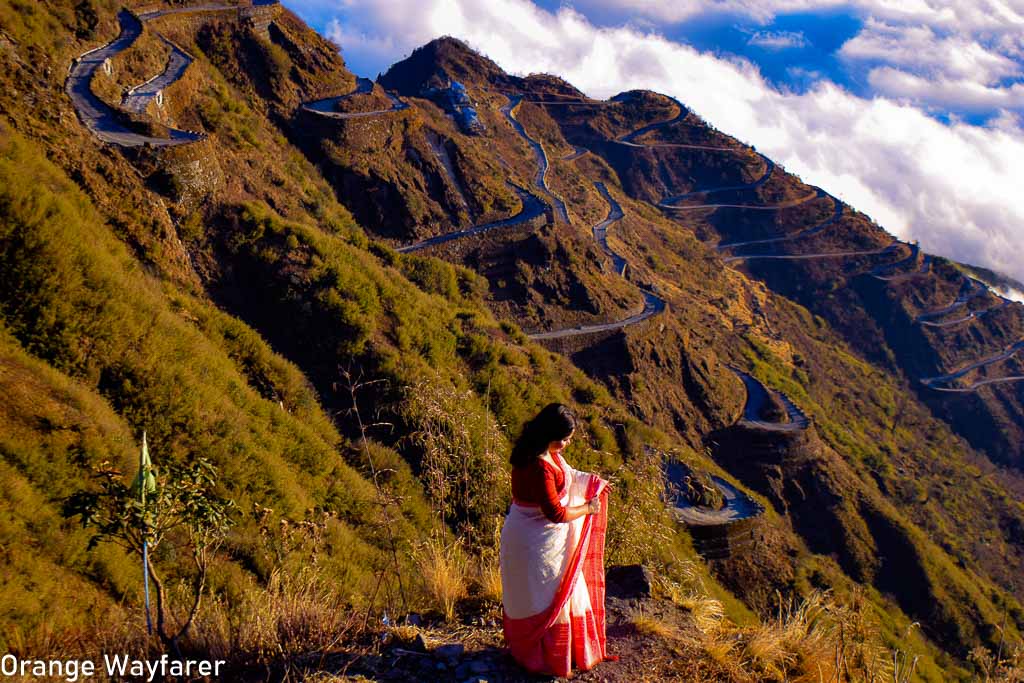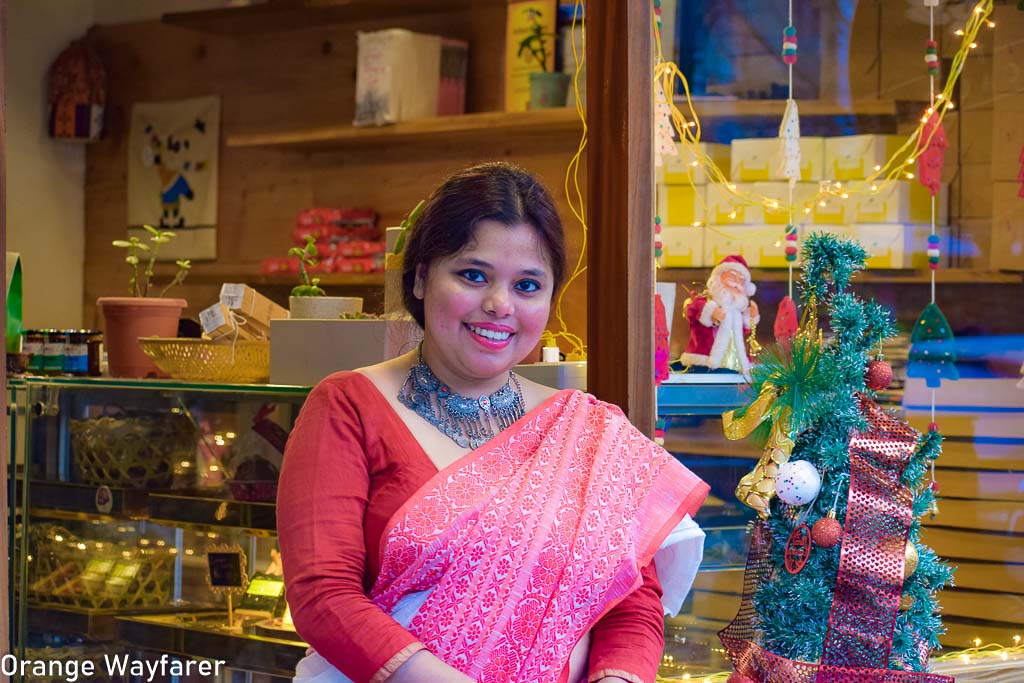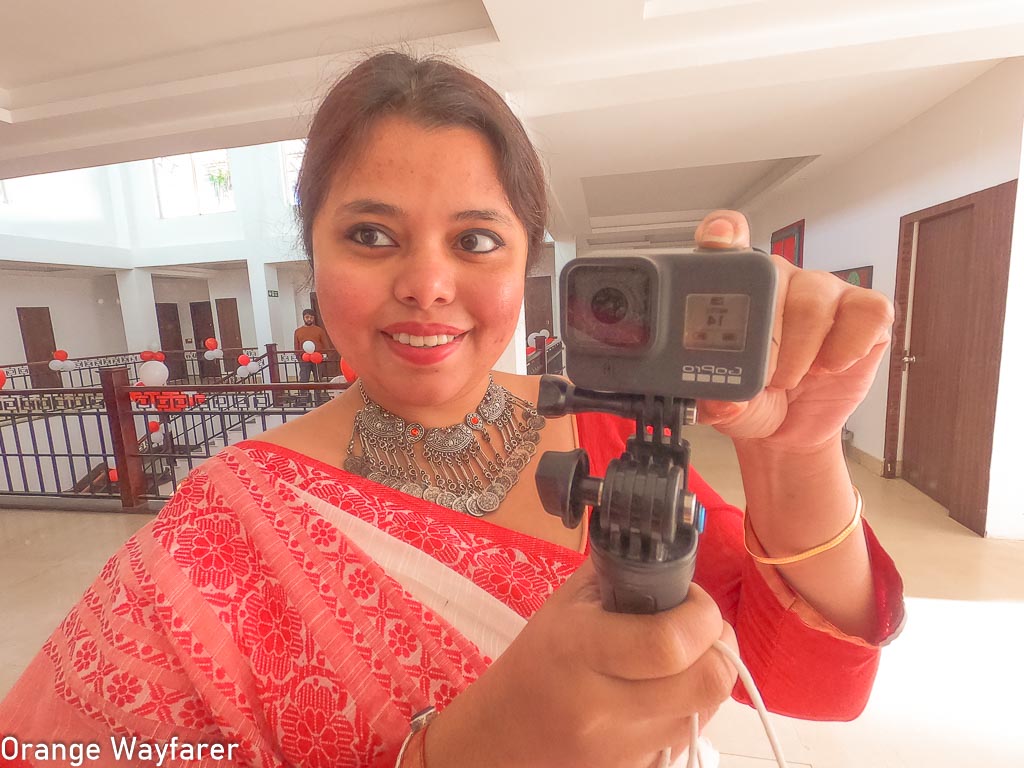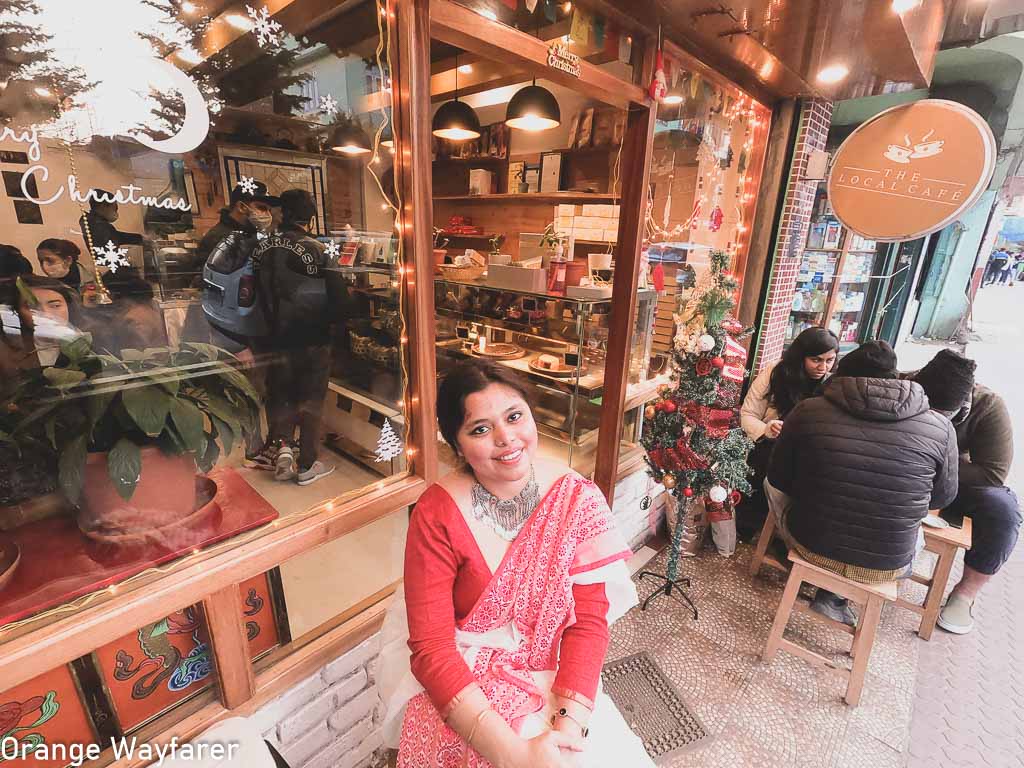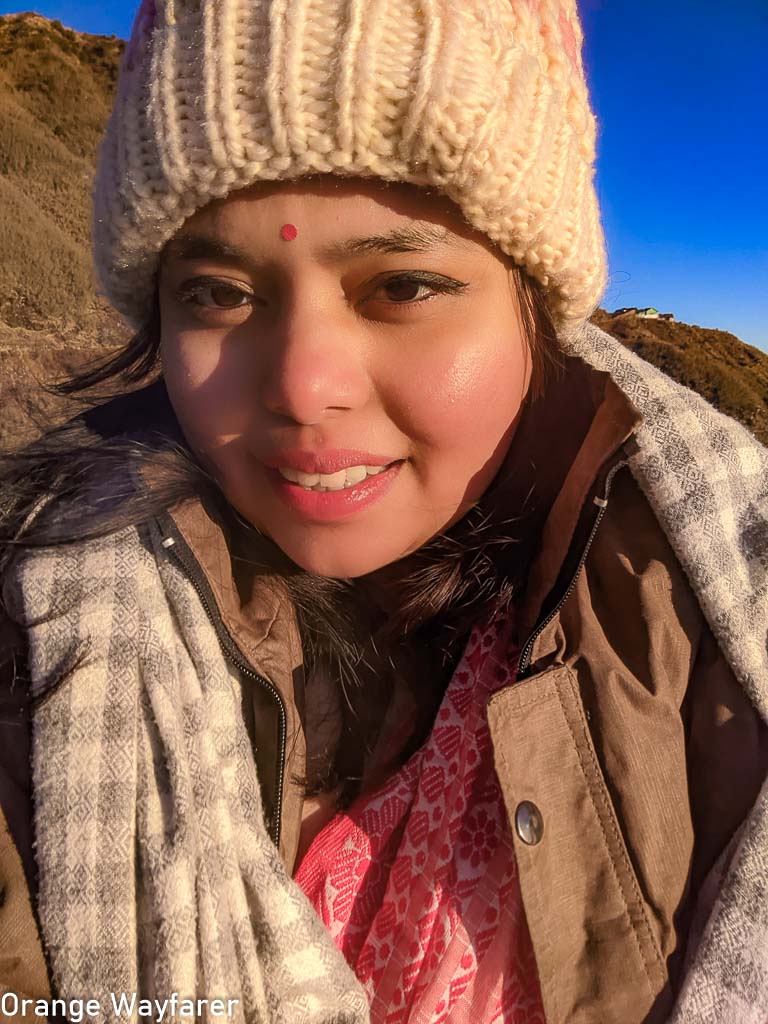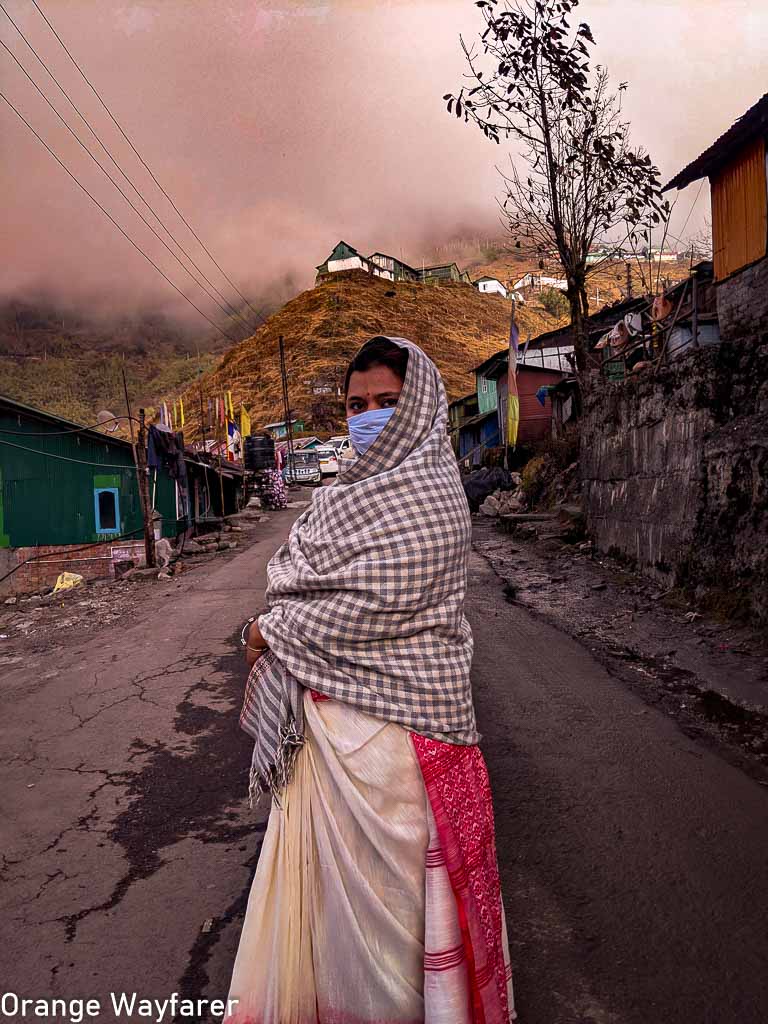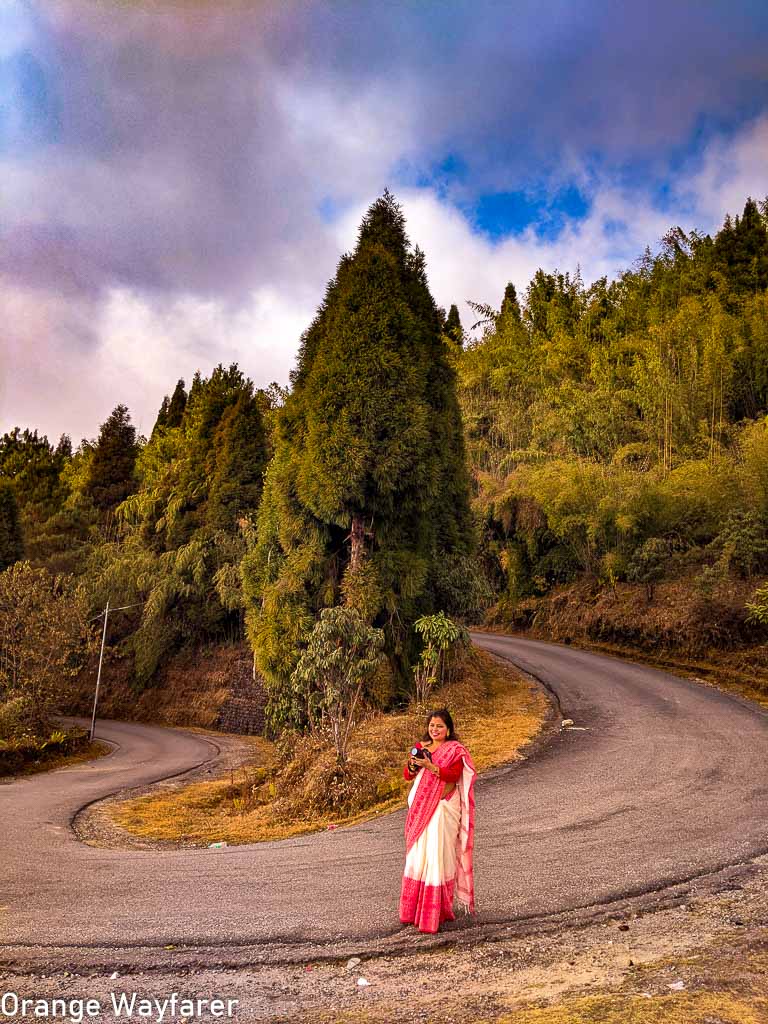 The paar of this saree is extra broad at the bottom, on atypical Begumpuri style!