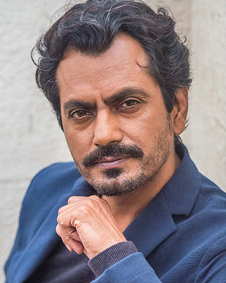 I was a snob who would shun away an idea of watching a Bollywood film in my young adult life. I needed a good story, gritty performance, twist and turn in plot which will push me to think. I wanted to immerse in the experience of watching a movie, soak in the cultural identity of the backdrop. While I did drool over SRK, I knew the big city NRI life is not what I want to appreciate. I appreciated movies like Prestige (the first classic movie that intrigued me when I was 15 years old) or Gangs of New York.
Then, one day, Gangs of Wasseypur happened! I was in Barasat, at our aunt's house, enjoying yet another night over with my cousin. It was the days of watching movie of pirated CDs. Those CDs would cost me INR 30 or so. If I would rent, they would come even cheaper. Often they would have scratches and we could not play. We knew not how to torrent. Going to a movie hall was forbidden and sacred!
So, my first tryst with Nawazuddin Siddiqui's jaw dropping performance happened pretty unceremoniously! My brother insisted that I watch it. I said no but he persisted and thank God he did!
But boy of boy, was I intrigued? or was I intrigued?
Ever since I spent a night in absolute awe and joy with that movie experience, I have always felt the will to wait with glee for yet another Nawazuddin film! I have tried to redeem by booking tickets for his films, gifting his TV series to friends, and now suggesting his art to my audience, you! If Bollywood tires you, and I know it does, trust Nawazuddin Siddiqui. In a few expressions, he personifies every simple Indian at ease. I wonder how he does what he does! Simplicity and crudeness had a seamless marriage on his facial ground! Ten years have passed and I hope to wait for yet another decade or so!
This blog post is a tribute from moi to the king of Bollywood movies of the day!
1. Gangs of Wasseypur (IMDb: 8.2)
This Manoj Bajpeyi starrer was destined to turn Nawazuddin career however we had no clue! We discovered the actor from his brief stints in Black Fryday, Sarfarosh etc. The film showcased an intersection of crime and civic government. the scenes were doused with cultural nuances. Each and every performer was great but we could not stop drooling over Nawaj bhai!
The young adult character doused in the trance of cannabis eventually transcends into a gangster. In the process he romances the head turner of the Mohalla, owns a number of coal mines, liaisons with political heads, takes care of his ailing mother and family and reassures them, "Sabka badla lega tera Faisal". Then starts the spin of revenge. Gangs of Wasseypur is basically a revenge story, with gory details portrayed in abundance. Strangely though, the masses connected with Faisal, with some of his dialogues making easy way to millennial lingo. All the while, Bollywood played a definitive role. You should watch the first part of GoW as well, to immerse in the story in the best possible way!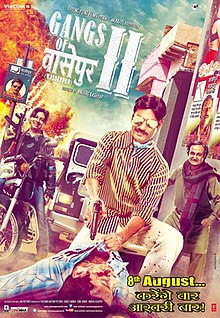 2. Raman Raghav 2.0 (IMDb 7.4)
Nawazuddin plays the role of a notorious serial killer who plagued the nights of Bombay during 80s. In the film, Vicky kaushal shares space with him as a drug addict police officer. His pursuit of the criminal mind eventually opens a window to his own self, highlighting the privileged criminal. the story is gripping. Nawazuddin delivers yet another gorgeous performance. He is shown to be a cold blooded murderer, indignant at the thought of possible denial. He goes to have lunch with his sister, happily settled with her husband and a toddler. The chicken curry which was being cooked in his honour is devoured by the killer after he is shown killing both the sister and the sister in law! His frantic runs along the dinghy old lanes of Bombay slums, extreme disguises, role of an abusive partner, and a keen eye on the ACP who commits similar crimes showcase a twisted mind, considered a direct threat for the society!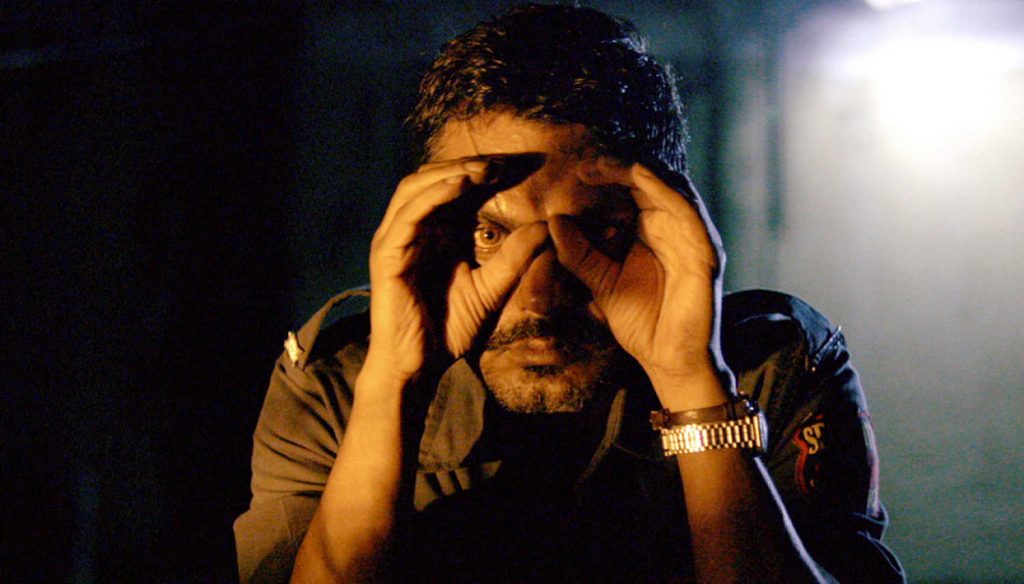 3. Manto (IMDb 7.4)
"My stories are a mirror for the society to see!" 
Nawazuddin plays the perfect portrayal of the Indo-Pakistani controversial writer Saadat Hasan Manto who penned down some of the finest literary pieces of our times in Urdu. The film is an important memoir of 1947 partition of the subcontinent that cleaved the land into two separate countries, gnaw of which is felt till this time. In a languishing sepia tone, Manto is shown lamenting the loss of an individual, every individual who was forced to leave. Who apart from Nawazuddin could have done justice to a role like that, stating his unpaid debt are just a metaphor to an unrelenting parting ways. The film is a subtle marriage between humour, empathy and director Nandita Das's world view! In short, Nawazuddin is phenomenal in the film Manto and delivers one of his career best performance as a troubled writer unwilling to leave his birth land. As a defiant man challenging steadfast rule, Manto's eventual slipping into a world of alcohol addiction, self-destructive loneliness, financial crisis, and longing for home and family touched all the tender knots of an observer's heart.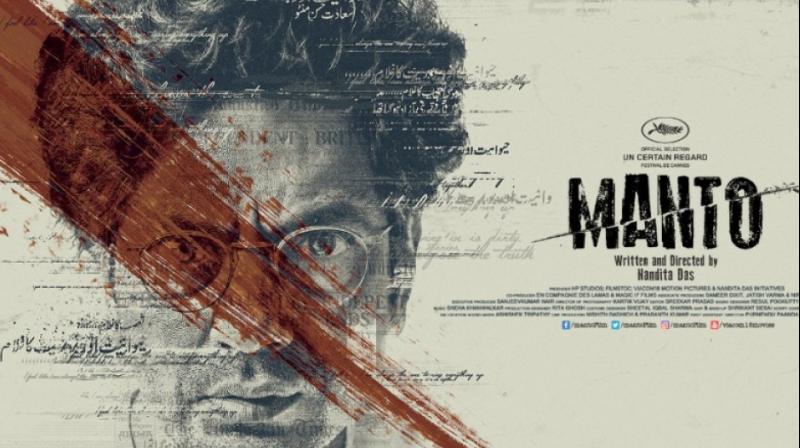 4. Kahaani (IMDb: 8.1)
In this epic woman centric thriller, we could not get enough of Vidya Balan. However, Nawazuddin as the Mr Khan appeared in a small role, playing the character of an intelligence officer. His caustic tone with a cigarette hanging loosely from the lips and taking over the Laal Bazar in Kolkata had all of us weak at the knee! Nawazuddin tags along with Vidya for a large part of the film as she pursues her revenge and I would not give more spoiler here).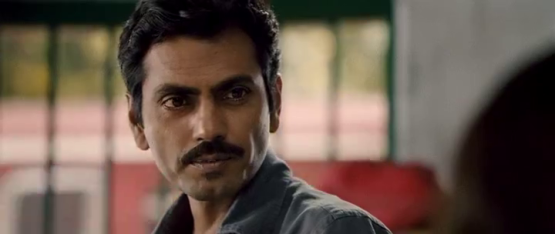 5. Manjhi (IMDb: 8)
Nawazuddin Siddiqui and Radhika Apte delivers beautiful performance in this story of love and passion set at the backdrop of rustic rural India. Infrastructure is a word seldom heard by the people of this village. Life is hard. In the realm of frugality rises Dashrath Manjhi with his intense will and attitude to change the status quo. Singlehandedly he paved a path that cut through the towering mountains of Gehlaur. His undying love for the ailimg wife was the only fuel in this journey. Nawazuddin's quivering voices echoed with confidence beyond the mountain as he depicted the character with zeal and truth.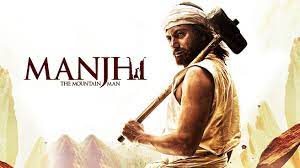 6. The Lunchbox (IMDb: 7.8)
While Irrfan Khan delivered his career best performance in this beautiful tale of love and longing, Nawazuddin Siddiqui appears in a small role. He shares his meal with Irrfan Khan, almost as an irritant, and demands his attention which he is reluctant about, but gives in to save his dignity. Nawazuddin Siddiqui is perfect as the ambivalent office worker, dangerously balancing the border between being pesky. He invites Irrfan Khan for his wedding celebration, as the sole representative from the groom's side. He ignores all the cues of of being the irritant, and pushes formal boundaries, because he needs that friendship. He values it. His earnest eyes were eloquent as well as his body language. A small role but Nawaz did more than justice to it, making the overall experience of watching The Lunchbox a memorable one!
7. Haraamkhor (IMDb: 6.4)
Do not let IMDb rating fool you. Haraamkhor is undeniably one of the best movies in the CV of Nawazuddin Siddiqui. The name of the movie literally translates to a slang in Hindi, like bastard. The film examines a complicated story of love between a teacher and a student in the rural set up. the teacher is married which leads to an uglier fall out eventually, leading to an untimely death. Haraamkhor examines a man's lust, a woman's plight of the mere suspension of becoming pregnant before marriage and the social stigma associated with it. As the film explores new realm of morality, it walked on a rajor-sharp finesse.
8. Thackeray (IMDb: 5.2)
Thackeray revolves around the biopic of Balasaheb Thackeray, the founder of the Indian political party Shiv Sena.
Often critiqued for being a propaganda project that highlights the political prodigy's life, the film fails to examines the complicated twisted tales of political victories. However watch the film to see Nawazuddin's striking performance as a person heavily drunk on the glory of power, increasingly testing steps to push the villainish grip other the matter of things.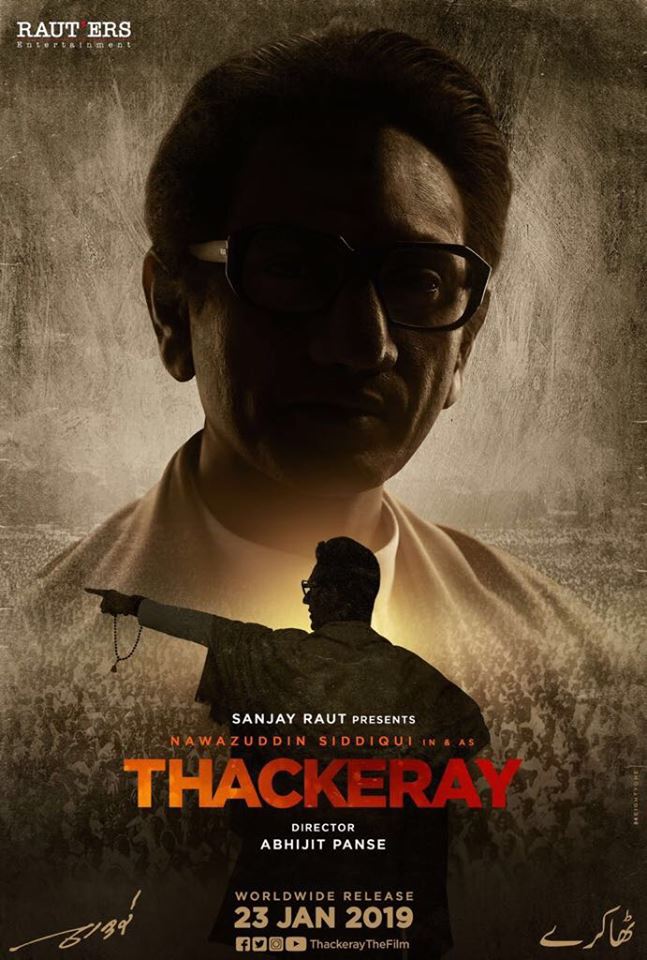 9. Badlapur (IMDb: 7.4)
A family man is set to avenge the murder of his wife and son while the murderer (Nawazuddin Siddiqui) is tightlipped about his intent. Badlapur shows Siddiqui in a small but absorbing character who decides the curse of the story as the protagonist Dhawan is at a lost with blinding rage and despair. Nawazuddin delivers beautifully in the twisted plot of the film Badlapur. His sense of comedy, cunning nature adds to the noir film.
10. Photograph (IMDb: 6.9)
A beautiful comedy set in the present day Bombay, Photograph highlights the everyday mundane and a quest to find beauty amid usual chaos. Siddiqui delivers a heart wrenching performance with his meagre details of everyday life, which we urban dwellers are well aware of but often forget!
Must Mention: Sacred Games! (8.6)
Magic happens when Nawazuddin and Anurag Kashyap come together with excellent artistic skills. the Netflix original series of Sacred Games was no different! Saif Ali Khan delivers in his career best performance as a Bombay cop. However it is Nawazuddin whose gripping dialogue and acting prowess makes sacred Games an enthralling watch!
"Kabhi kabhi lagta hai, apun hi bhagwan hai."

The thunderous debut of Netflix in India, Sacred Games!
Sacred Games is a cult series which is highlights with the acting prowess of the star ensemble but it is Nawazuddin who bring life and relief to this thriller! There is love, lust, revenge and an enigmatic pursuit which meets a definitive end.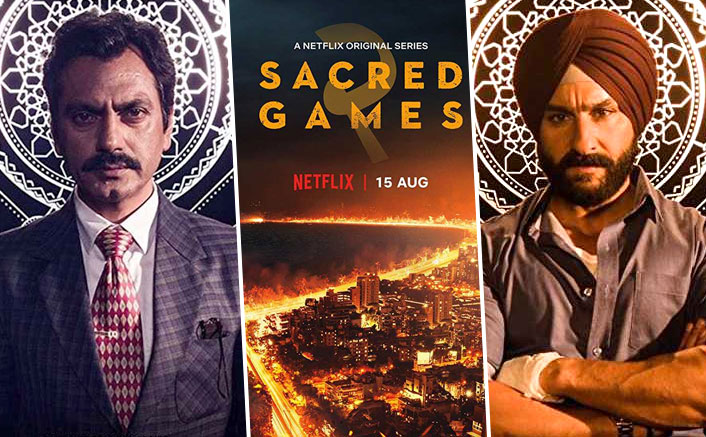 These are some of my favourite movies acted by Nawazuddin Siddiqui. This list will grow further and I hope to see the best of Bollywood being shaped with his art and skills! Which Nawazuddin Movie entertained you the most? Let me know in the comment section below!