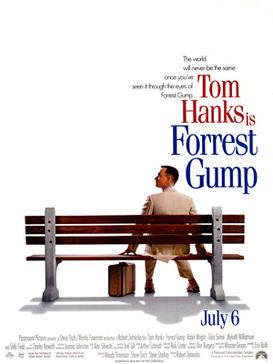 Tom Hanks is the maestro of Hollywood movies. With nuanced performance, he brings life to myriad layered characters and invokes emotion in audience like seldom experienced. He was one of the first few celebrities who contacted the virus. During quarantine period, he was provided with a look alike ball that appeared alongside the actor in the movie cast away! Even at the age of 64, the American actor flashes a childlike smile, which often reminds me with that of Amir Khan of Bollywood!
In this blog, I am listing 10 movies which has Tom Hanks on the lead. These movies are streaming on Netflix just in case you were wondering where to watch them! If you have access to Prime video, you could watch more of Tom Hanks like The Green Mile, Catch me if you Can, Ithaca, Captain Philip, Greyhound, Road to perdition etc.
Did you know? Tom Hanks have won two Oscars, Philadelphia and Forrest Gump.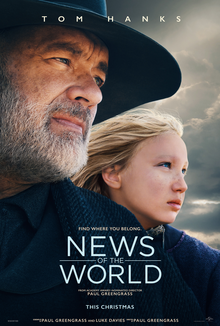 News of the World
IMDb: 6.8
The refined adoption of the movie from the namesake novel stands out in its yesteryear's aesthetics. I came to know about this movie from the Oscar list of 2021. Captain Jefferson Kidd is a traveler cum news reader who travels from village to villages somewhere in 1870s. In one of such journeys, he comes across an incident. A dead black driver and an orphaned blonde girl, who was raised by the native Americans and hardly speaks a word in English! In all these years of travels, Kydd had imbibed a deep humanitarian nature, which wanted to ensure the orphan girl finds a safe home. They traverse through the harsh and unforgiving terrain of Texas, surviving from sudden attacks and many dangers that lurk in the way. A beautiful story unfolds in turn, engaging audience with nuanced emotional bond.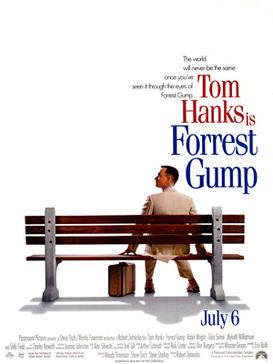 Forrest Gump
IMDb: 8.8
One of the highest rated films of all the times, Forrest Gump evokes sheer nostalgia and should be taught as beginner's guide to history for mankind, that is albeit when you look at the world from the prism of an American spectacle. No one forces you though. Only if you choose to do so!
I watched Forrest Gump from a tiny match box room somewhere at the outskirt of Delhi and it changed my life, for good! I watched, rewatched and felt overwhelmed at the unfolding of every new chapter. What master story teller could tie this beautiful bond between a girl from India and a boy from some obscure American town? I felt I lived a little longer with Forrest, with his victories, losses, resolve and love! Forrest Gump felt so personal, so special!
I do not know how to describe this movie. They have not made a movie like this before or after. This is a dream, not just a drama or a comedy!
The movie loosely revolves around three decades and shows major world event, spiraling through America, through the eyes of Forrest Gump, a nice, dignified, simple man with braces on his feet who emphasizes, "Stupid is what Stupid does!" He has not shown an iota of cynicism and that singlehandedly makes him "perfect".
He has an IQ of 75, and he understands what he needs to understand to live a happy and content life. everything else is unnecessarily complicated which of course can not enter his realm of judgement.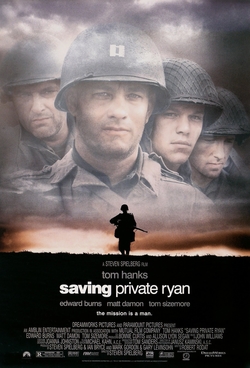 Saving Private Ryan
IMDb: 8.6
One of the more realistic World War movies, Saving Private Ryan is directed by Steven Spielberg and has a start studded cast. The movie runs for 3 hours straight and leaves you wanting more! I feel this could have been a series in modern days and we would have loved it equally!
Three brothers of the same family are employed in the war. they are stationed in Europe. Their mother receives a letter that all but one died.
Order goes to bring back the last surviving son home, safely. This will feed into the propaganda back at homeland. The movie takes you to Normandy beach. The opening scene of the movie entails a mayhem in Europe, that soldiers searching through waves to find the lost limb, that waves can turn red, that camera could not make any sense of the chaos. If you are fond of war movies, you will be shaken and be forced to take a seat with tight grip.
The story unfolds with a group of soldiers making it into the land in search of the Ryan, the last remaining brother of the family. A series of events occur in between, throwing them on the verge of death, on a thin line more often than ever. Tom Hanks leads the platoon.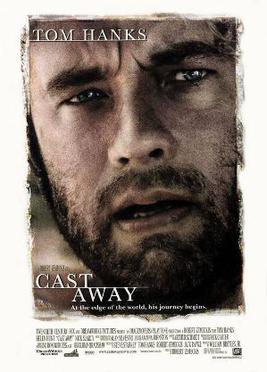 Cast Away
IMDb: 7.8
Arguably Hank's Career best performance, Cast Away is a movie of hope and life! A Fed Ex employee gets marooned at an island after a unfortunate plane crash. He lives, but his co passengers died. the island has not a soul anywhere, so Chuck Noland befriends a volleyball names it Wilson and sets on making life comfortable in that stranded island. However, he finally gathers courage gradually. Firstly, he uproots a decaying teeth, all by himself, secondly he sets on a journey to come back to homeland. He sets sail on a dangerous Pacific ocean not knowing where the tides will lead him. His heartbreaking cry when Wilson is lost is the most moving scene of the film!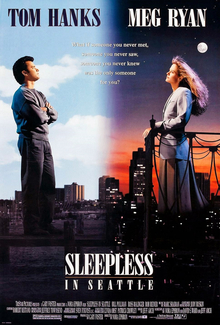 Sleepless in Seattle
IMDb: 6.8
Many say Sleepless in Seattle inspired SRK starrer Kuch Kuch Hota Hain film directed by Katan Johr. Albeit this is a sweet comedy, doused in love, and is one of the earliest movies by Tom Hanks.
Sam (Tom Hanks) is in love with his wife Maggie. But Maggie dies an untimely death, forcing Sam to be sucked in a void which seemed endless. His young son realizes his unspoken pain of solitude and sets him on course of finding a new love!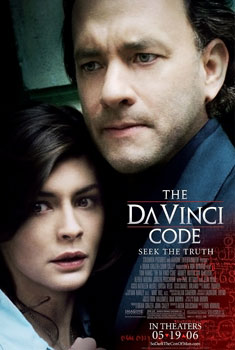 Da Vinci Code
IMDb: 6.6
On screen adoption of Dan Brown's best selling novel Da Vinci Code became an instant hit. A murder happened at the famed Louvre museum of Paris. The Murderers left cryptic clue which led to discovering a religious mystery.
Age Old secret society of religious community and prolific artist's creation come together in this coming of age movie which went on to publish a sequel too.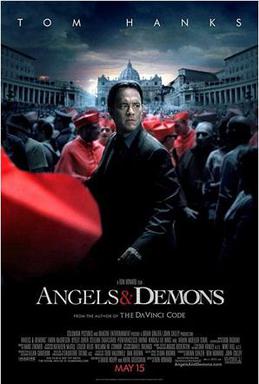 Angels and Demons
IMDb: 6.7
The sequel to the movie Da Vinci code, Angels and Demons is a pacy mystery thriller film. Tom Hanks is seen as a brave man trying to fight the secret society keen on destroying Vatican. His honest attempts at deciphering the clues add to the entire experience of the movie.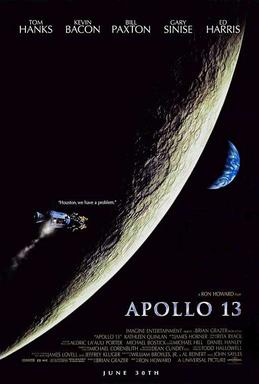 Apollo 13
IMDb: 7.6
A celebration of American space program dating back to 90s, Apollo 13 portrays the plight of three astronauts on a mission to the moon. Soon enough, their space vehicle gets damaged, life is endangered and NASA gets the pressure to bring them back home, safely. the oxygen tank exploded, and the astronauts get marooned in the space. Oxygen is precious in the space and the three men have to find a work around to survive. The movie shows those how make it to the space are just not brave, but also resourceful and often demonstrate a calm nerve.
This is a well researched movie adopted on the real life event. The movie is fast paced, compelling watch and is fun at time suntil you hear those words, "Houston, we have a problem."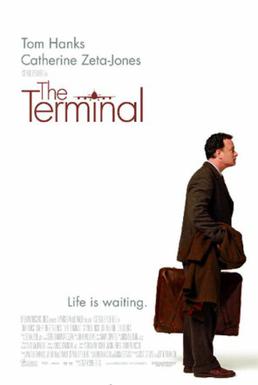 The Terminal
IMDb: 7.4
Passport privilege is a thing! Specially when you belong to a world, or a region to be more specific, where politic can take the wrong turn and diplomatic relationships may twist at any point of time.
Viktor Navorski (Tom Hanks) is a citizen of an imaginary country Krakozia. While he travels to one huge airport of USA, his country falls into a coup and his visa becomes invalid. As a consequence Viktor Navorski can spend as long as he wants in the international airport, until his identity is confirmed, but he is barred from stepping into the American soil, where he intends to travel!
Tom Hank portrays a perfect human comedy through the plight of the naïve man caught in between international diplomacy. He strives to get some food, explores the terminal which seems to be a beautiful prison, gets cross with the police yet stays true to who he is. He never breaks the law, and in that he proves his innocence and the plight of persecution due to international bureaucracy.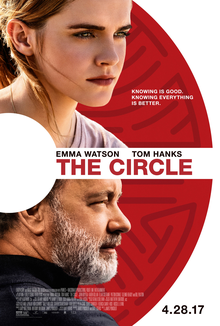 The Circle
IMDb: 5.4
The techno-thriller film stars Emma Watson and Tom Hanks. The movie shows extremes of all engulfing vortex of an imaginary Social media giant that controls modern society closely and examines its ill effects. Tom Hanks play the founder of the company who pushes young Mae Holland to live 24/7 on camera, compromising on her social and private life and privacy of herself and those known to her.